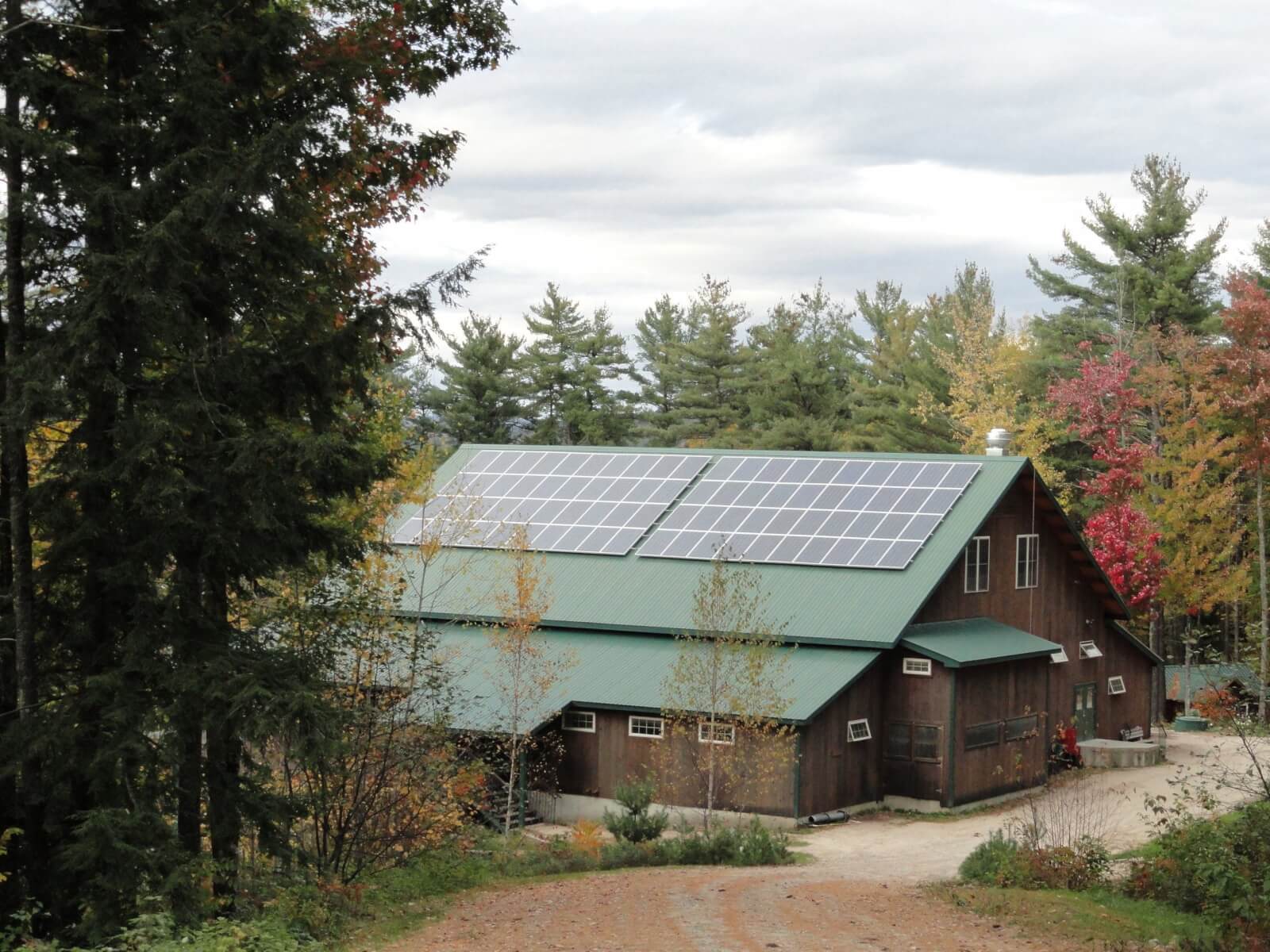 We thought Earth Day 2013 would be a good time to provide an update on our solar panel system located on the Cobb Lodge, our dining hall. In the sixteen months of operation, it has generated 17,085 kw of electricity which is 2.6% more than we used in that building during that same time period. The system was designed for a 10% overage, therefore we are satisfied with its production as there have been some uncommonly dark months over the past half year. This 17.5 kw system was designed and installed by Revision Energy which is based in southern Maine, with some assistance from Central Maine Power.
By using solar energy for our electricity needs for our dining hall, we have reduced our carbon footprint by 12.1 metric tons!
The Sustainability page on our website provides more information about this project, including a video on how the system works.
This was a major project for our organization. We are also taking smaller steps to save energy or resources. This year, we will be installing BluStorm electric hand dryers in the Cobb Porch bathroom and the Senior Lower Greenie. We hope to eliminate the use of paper towels in these two locations. If they work as well as we hope, we will consider adding the dryers to more locations next year.