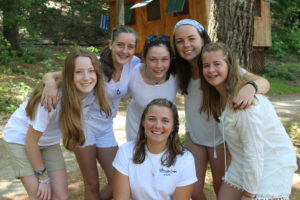 First and foremost, I need to say thank you. Getting to be your counselor was the best thing ever, and I cherish all the times you piled onto my bed, pulled pranks on me and most of all, the times you confided in me. You girls are the little sisters I never had, and I am so proud of everything you have accomplished in your summers at camp. There is no better feeling than watching you finally drop that waterski, shine in the play or pass JMG. Being a counselor is the best job I could ever ask for, because I get to spend the summer in my favorite place in the world and I got to be a role model for you girls. Doing this allows me to learn what is most important to me, and decide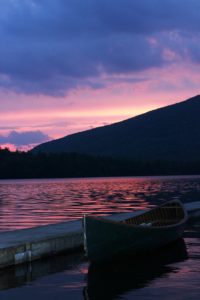 what aspects of myself I think are most valuable. I am able to discover my strengths and weaknesses as a team member in place where it's okay to fail. There are definitely benefits to spending the summer getting "real world" experiences, but they never seemed worth it to me. Spending my summer being there for you was just as real as an internship in an office building. Being a counselor is a lot of work, but it's neither tedious nor boring, and I am grateful to you girls always keeping me on my toes, and helping for me be the best I can be while I tried to do the same for you. The relationship of camper and counselor is a mutual learning experience, and one without the other is useless.
As a camper, I could never have imagined the effect being a counselor would have on my life. Nor could I imagine the immense gratitude I feel to you and your parents for putting your faith in me, and allowing me to discover these things about myself. The only thing I could ask of you is that you keep on coming back, so that you can someday be a counselor in your own cabin and understand what I am talking about.
Thank you girls, and thank you Wyonegonic. I'll see you in 2017!
Kiyi,
Maggie Perkins
Camper 2006 – 2012; CIT/AC 2013 – 2014; Senior Staff 2015 – 2016