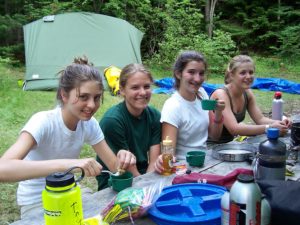 A writing program at Stanford University? SSAT prep classes for nine weeks at Ivy Bound? A community service trip to the Dominican Republic? How to best utilize the summer days for my son or daughter?
We constantly have our children on a treadmill. It seems that we are always planning our child's next move so that she has an advantage in the next competitive process. It could be an admission process, a selection for a travel team, an audition for a regional orchestra, or capturing the all -important internship for young people at the right office. We have an image of success paved with the road of measured steps, carefully prescribed by advisors, counselors, friends and friends in the know. Seldom, however, is it offered that really, one of the best summer opportunities that help shape young people and position them for future success is to unplug and get outside at a residential summer camp.
What are the reasons that we consider for sending our children to summer camp?
Lifelong friendships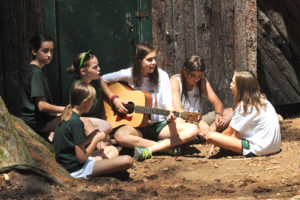 Because of the non-competitive nature of camp, our children are allowed to forge meaningful, genuine friendships with all types of people. Especially in a residential environment, campers are intentionally placed in a cabin or tent group in which different types of young people are brought together to learn different cultural and belief systems. Through learning new activities, campers are allowed to fail and to succeed in a safe environment and this shared experience brings campers closer. This connection, free of the competitive nature of school, is value added for the camp experience. Often times, camp friend remain the truest friend in your life, for your entire life.
Strong role models
Counselors can often times become some of the most important adults and young adults in your child's life. Your child's counselor may be from a completely different background than you. He or she may be an expert in a field or activity. Counselors at camps accredited by the American Camping Association are held to the highest standards of hiring. They are excellent mentors, can be from varied national, ethnic or cultural backgrounds and are skilled teachers. In short, you want your child in their care. The mentorship and support your child will receive are value added to the camp experience.
Decision making without you, parents.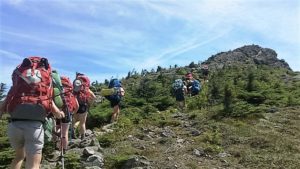 At camp, campers have opportunities to be independent and make decisions several times daily. In fact, campers make decisions big and small in an atmosphere of safety. In other settings, young people make choices and decisions that have big impacts and consequences and often do not have the experience to make a poor decision with minimal consequences. After all, how do we learn to make decisions in a healthy way? Having mentors and the support of a community and its systems on hand to learn how to make decisions without the emotionally charged oversight of the parent – child relationship is a healthy way to spend the summer.
Lifelong new life skills
Developing a love for the outdoors, a new activity or skill, and being taught by young experts is invaluable. Campers progress through swim levels or develop skills as a canoeist. Maybe your camper will learn how to master archery or build a fire. These are all useful skills, the mastery of which is not just what they appear to be. While the value of developing a skilled swim stroke is obvious, perhaps the value of learning archery isn't so obvious. Think of the set of decisions a young person must learn to make at the range. Managing the area, setting the body and the stance, controlling the breathing, sensing the tension of the bow and tracking the arrow, all have direct application in very grown up situations of life.
Community living skills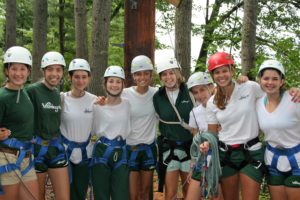 Living in a family has limitations. Every family has a dynamic structure. Maybe your child is an only child. Maybe your child moves between school and sports and lessons and tutors and is on that treadmill while trying to get ahead. Being at camp, in a setting of a cabin or tent group or a smaller group of campers. Instead of always clawing to move ahead of his / her peers in competition, your child will be responsible for others around him / her, learn to live in a small confined space, learn to share resources and learn to manage a rigorous schedule alongside peers. Your child will have built in surrogate siblings all around the same aged kids.
There are many challenges and pressures facing our children. All the while, we are hoping for and position our children to have the best future opportunities. The best opportunities with the best outcomes for life, though, may well prove to be from a summer camp experience. There is a myriad of reasons, and five are outlined above. As you make choices for your child, consider steering away from resume building for the next competitive setting and consider the life changing experiences that can prepare your child for life. With these experiences and skills in your child's personal toolbox, he / she will complement his resume and be better prepared for the unpredictability of life.
Whitney Ryan, Director of Leadership Development and Staff Recruitment
This article appeared in the Greenwich Sentinel Newspaper February 2016