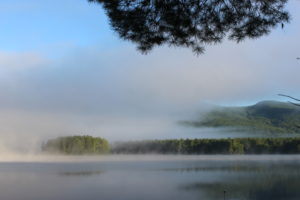 In April of 1970 the first earth day was celebrated. Initiated by Wisconsin Senator Gaylord Nelson 20 million Americans participated. By the end of that year, the first Earth Day had helped lead to the creation of the United States Environmental Protection Agency and the passage of the Clean Water Act. Today, almost 50 years later Earth Day is celebrated by one billion people around the globe.
Wyonegonic which sits on the shores of beautiful Moose Pond appreciates the clean water and healthy fish and wildlife habitat that the lake supports. However we do recognize the lakes fragility. For years Wyonegonic has been supporting the Lakes Environmental Association.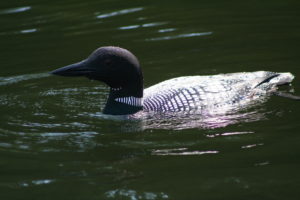 The Lakes Environmental Association's mission is to preserve and restore the high water quality and the traditional character of Maine's lakes, watersheds and related natural resources. LEA's was also started in the spring of 1970, to protect the lakes and lands of Western Maine "for your children and your children's children." Today, protecting water quality remains LEA's top priority. Thanks to financial support from area towns, members, foundations, and with help from volunteer monitors and the hard work of summer interns, LEA provides comprehensive water testing for 40 lakes. Because of this long-term program, more is known about LEA's lakes than any others in the state.
At Wyonegonic we celebrate earth day every day by being responsible stewards of our forest land and our lakeshore property. Beyond our recycling efforts, solar panels, and environmentally friendly waste water system we follow strict guidelines suggested by LEA regarding lake and water protection. Building and construction projects include proper erosion control to eliminate runoff and the adding of harmful nutrients to the lake and streams. Minimal driveways and impervious ground results in stable and less erosion prone banks and shorelines. We do not use pesticides and fertilizer on our grassy Junior play field. Maintaining the vegetation on the lakeshore and having a natural landscape keeps important root systems and natural filters on the shore in place, resulting in cleaner lake water.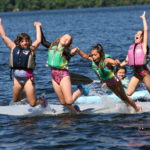 Wyonegonic will again donate to the Lakes Environmental Association, our camp will support the long-term survival of Moose Pond and other Maine lakes as we know lakes are critical to the enjoyment of future camper generations. We recognize the value of Earth Day as it spreads a crucial message of worldwide environmental protection awareness, a message that we will engage with and continue to share with our camp community.
David Sudduth