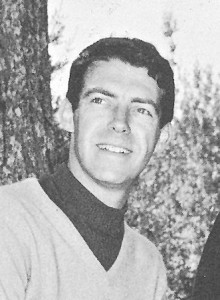 Is it any surprise to those of you who knew George Sudduth that his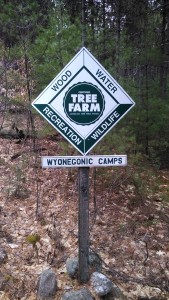 favorite holiday was Earth Day? George always strove to find new and better ways to protect the environment, educate children and improve the efficiency of camp operations. One of his earliest projects was to plant a red pine tree farm near the location of the original Freeman Farm, now our horseback riding facility. In the late 1960's, he had planted 8,000 red pine seedlings which were pruned and cared for by George, his family and camp staff. Those red pines have since been harvested once for pulp wood and continue to provide shade for our horses. There will be managed cuts in the future when the pines are ready to be harvested for utility poles. We are members of the American Tree Farm System and the Small Woodlot Owners Association of Maine, as well as registered with the Maine Forest Service. Along with many other family owned tree farms in Maine, these green spaces provide for the enjoyment of people, as well as protected ecosystems for wildlife.
Another small way that we try to be green is to purchase biodegradable products from Auto Be Green, a local New England company. They provide us with lubricants, oils, and car and boat wash for our vehicles, boats and small engine equipment. We much prefer using biodegradable products in our facility management, as so much of it happens near the lake.
Water conservation and management of our septic system was also very important to George, as he knew that those practices would help protect the lake that we all love and cherish. In the late 1980's, he began to plan for a unique septic system that would retire the septic leach beds along the lake and pump the effluent water uphill. That system was developed into a series of six pump stations that move our effluent water uphill from the showers, Greenies and Cobb Dining Hall to a man made lagoon. The effluent water in that lagoon is naturally treated by sunlight throughout the summer, then pumped through irrigation pipes back out into the environment. We are licensed by the Maine Department of Environmental Protection, who monitors and tests our system so that we are in compliance with all Federal and State regulations. We are proud to report that we have maintained a perfect testing record since the installation of this system, as well as the additions that we have added over the years to accommodate more campers and staff. Our Maine Summer Camp partners, Winona Camps and Camp Wildwood both in Bridgton, also have similar systems. We work with the Maine Rural Water Association to stay current on new regulations and best practices by regularly attending their trainings. Our Junior and Intermediate campers learn about this system in their Ecology Classes as part of our Outdoor Living Skills program.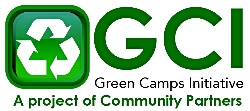 To this day, Wyonegonic has remained active in conservation efforts throughout our operation and communities. We have recently become members of the Green Camps Initiative, which is a collaboration of summer camps across the country that is promoting and implementing green initiatives. We are working towards accreditation through GCI of our sustainable practices.