Summer Patterns Grow Campaign

Wyonegonic has been a meaningful and vital summer experience for 118 years. Those who know Wyonegonic carry treasured memories formed on the shores of Moose Pond. Whether a camper, counselor, family camper, or member of the staff, you understand the magic and traditions that are part of Wyonegonic's summer patterns. Perhaps you think of your camp friends, cabin overnights, all-camp evening campfires or singing songs at Evening Circle, Banquet and Candlelight. Whatever your memories are, they are part of your camp experience. If this feeling resonates with you, then Wyonegonic Summer Patterns Grow.
L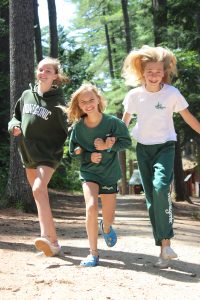 ast summer, Wyonegonic was unable to operate. It was a heartbreaking decision to suspend our summer camp season. This has left Wyonegonic with a substantial financial hurdle. Our goal is to raise $750,000 to help replace a portion of the significant income lost due to the suspension of our camp season. While camp tuition was returned to families or rolled over for a future summer, the many ongoing fixed expenses necessary to run a successful Wyonegonic program and maintain our facility continue.
We are turning to you – who know and love Wyonegonic best – to help so that next summer and in future summers Wyonegonic will continue to make Summer Patterns Grow.
The Sudduth family, joined by many early supporters to the Summer Patterns Grow Campaign, ask you to consider a gift that reflects your Wyonegonic experience and desire that it be available for others. In today's world, we know outdoor residential camping has an impact unlike any other in the development of self and the ability to be a productive, contributing and enthusiastic member of a community. During the Cobb years, Wyonegonic became ... READ MORE»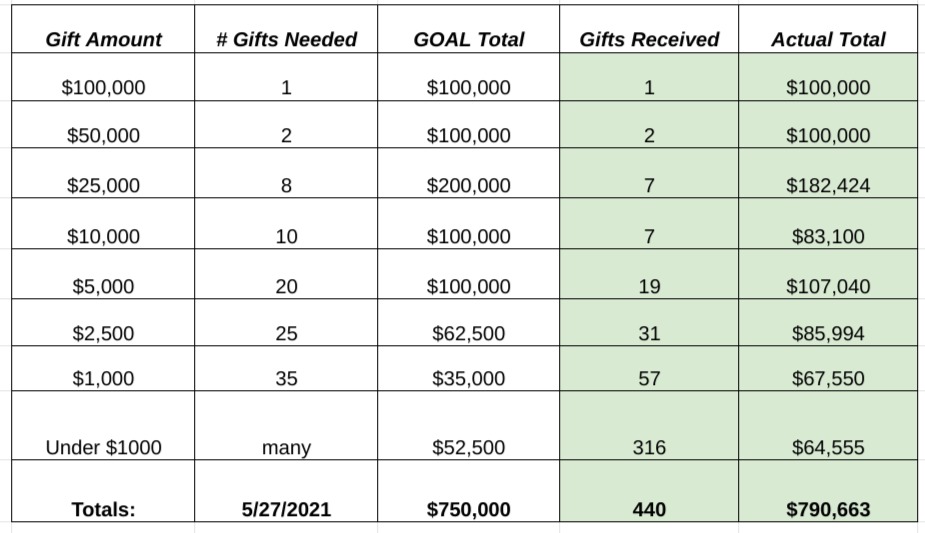 a model for building a sense of community away from home within a safe natural environment. Later on, the Sudduths refined the mission by using expression "Discover, Share, Preserve."
We Seek Your Support To Sustain Wyonegonic's Future and Continue Our Mission To Discover, Share, Preserve. By giving generously, you will:
Discover
Help generations of future campers discover life skills and individual growth.
Help Wyonegonic recruit and hire the very best counselors who will be positive role models as they make summer special for campers.
Help girls discover themselves in a beautiful, reflective setting, giving them the confidence and friendships to last their lifetime.
Share
Support the magic of living on the shores of Moose Pond and creating lifetime memories.
Support the connection of being a Wyonegonic alumnae and the friendships that form valuable networks.
Support the opportunity to learn life skills that come from living comfortably and confidently in an inclusive community without distractions of technology.
Preserve
Continue a 118 year-old tradition – Wyonegonic Camps is the oldest girls camp in Maine.
Continue a pristine, safe camp in an unspoiled setting that has been the summer home for thousands of Wyo campers, counselors and staff members.
Continue to ensure access to the opportunity for growth and leadership development, just as you experienced.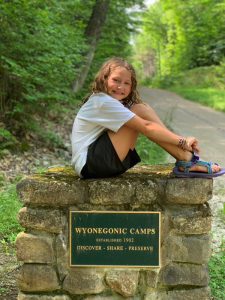 Your gift helps us persevere. Wyonegonic depends on camp tuition to operate. In this year of lost or rolled over tuition, we are inviting you to join us and bridge over the upcoming operating expenses necessary due to the COVID-19 Pandemic. Typically, 50% of outgoing expenditures occur from October 1 – June 30 each year. The remaining 50% occurs during the months of summer. The challenge is not unique to Wyonegonic. Many of our peers in camping are also seeking alternative revenue streams.
As we look forward, we see a reduced camper capacity and need to make facility adjustments. Your gift will support our most pressing needs to ensure the healthiest environment possible for our 2021 campers and staff. With your help, the next generations of campers will have experiences on the shores of Moose Pond.
On behalf of our family and all campers and staff who have come before and will come after us, we are grateful for your consideration. Early results from lead gifts of the Summer Patterns Grow Campaign has provided encouragement.

Every gift is important, and we are honored for any amount you choose to donate.
From all of us, Wyonegonic thanks you,
Steve, Carol, David, Susie
The Sudduth Family
Powered by Hackadelic Sliding Notes 1.6.5