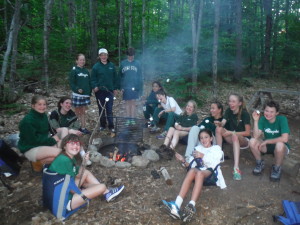 Last year, my parents decided to rid their house of the "treasures" their grown children had accumulated and stored there. I met the moving container eager for the sentimental possessions that I felt belong in my childhood home yet my parents felt ready to truck across the country. Included in this delivery were boxes of "stuff"; athletic high school letters, dance trophies, photographs, stuffed animals and other mementos. One such momento was an entire box full of letters. Letters to and from camp.
I do not know why my parents held onto these letters; letters that were a tribute to my summers at camp from when I was a first year camper all the way to when I was a counselor. The letters were from people of all walks of life; loved ones who are now gone, elementary school friends who still remain dear, and names of people that I no longer recognize. Reading each letter one by one was like exploring a time capsule of my life.
Included in all of these letters was my very first letter I ever sent home from Wyonegonic. I remember the simple act of picking out my first camp stationary was a very big deal to my then eleven year old self and here I was reunited with it twenty-one years later. The letter was written in my very best cursive and told about the first day of camp including the details about swimmies and tippies and my cabin mates.
It was signed "Close to tears, but I'll be okay. Your daughter, Rachel"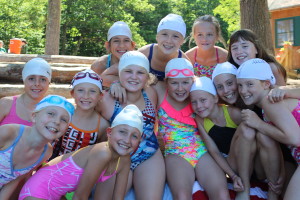 I do not know how my parents managed receiving that letter. As a new parent, I can only imagine that I would have hopped into my car and driven straight up to camp to ensure that my daughter was in fact, okay. But my parents had faith in Wyonegonic, believed in the value of camp, and deep down knew that I would in fact be more than okay.
As a unit director in camp, I truly know that your daughter is just fine at camp. Not only is your daughter just fine, she is thriving and succeeding.
As a parent, you need to know that homesickness is an absolutely normal feeling. It is the result of missing a loving and supportive environment with caring people. Most people do feel some homesickness when away from their home for a prolonged period of time. Therefore, don't feel alarmed if you receive a letter like my parents did.
There are several things that you can do prior to coming to camp to prepare for homesickness. The American Camping Association has a comprehensive list of strategies some ideas include:
Talking openly about homesick feelings before camp
Practice away time, without parents. Overnight at a friend's house, a couple nights visiting grandparents
Writing letters to your camper that talk about the positives of being at camp ("Tell me all about the climbing wall. I wish that I had a chance to do it!")
Avoid comments in letters such as (" We had so much fun at the club the other day and I saw your best friend" , "We really miss you")
Creating a plan of what to do when your camper feels homesick
As a unit director, I get to tell you what you don't see as a parent. The homesick letter that you receive is typically only a snapshot of your daughter's day. Child psychologist and author Michael Thompson confirms in a blog that even though the majority of kids report being homesick at some point, these kids also say that they are having a great time at camp. I get to see your daughter laugh with a group of friends, enjoy Moose Pond, and happily experience her cabin overnight while the thoughts of homesickness dissipate and are replaced with the magical memories of camp.
I can assure you that when you receive that letter at home, your daughter has already moved on past the homesickness feelings and is busy embracing camp life.
Rachel Kelly Intermediate Unit Director