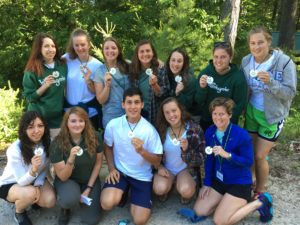 At Wyonegonic we have had summer themes that have guided the camp community through the last few seasons. As the use of themes has evolved at Wyonegonic, the importance has become clear and instrumental in our summer success. Themes at girls' camps inspire communities of inclusion and camper and staff commitment. Though each age group in camp interprets the theme differently, the theme anchors the community members to a central idea. The theme encourages the blending and connecting of new and returning staff and campers of all ages. Everyone is part of a theme and owns a share in upholding the message.
The use of themes are popular in schools and are used in a variety of creative ways at summer camps such as daily, weekly or cabin themes. At Wyonegonic, we introduce the theme for the entire summer during the first couple of days of staff training.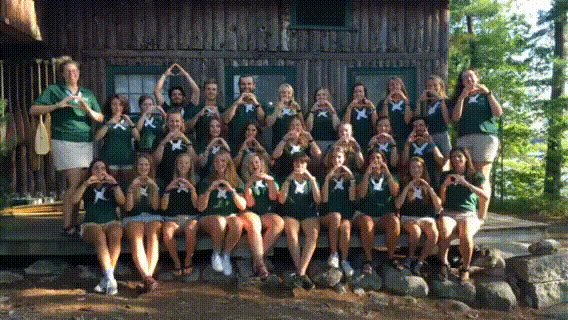 Slowly and thoughtfully the theme forms its meaning among the community through activities and discussions. One hundred percent buy-in is a challenge, but the theme serves as a summer motto, different than the camp mission but certainly reflective of its values. It reminds us why we are here and what is important about the camp experience. We then introduce the theme to the campers at the first grove service and let it evolve from there.
This summer our theme was ONE WYO. It is important that every member of our community can make sense of it individually and can also participate in the theme in the greater community. All around Wyonegonic, we also have visual reminders of the theme to enhance the effect of the message. We know that each staff member's individual actions contribute to the greater good and that is what keeps moving Wyonegonic forward.
It is exciting to be part of growing the theme from the first day of pre-camp. Each staff member takes great pride in our community where everyone is a contributor regardless of age. We saw examples of this daily at camp this summer. ONE WYO became our mantra. Campers sang about it, talked about it, created hand gestures about it, painted about it and much more. Our hope is that each camper and staff member will take what they have learned at Wyonegonic this summer and apply it to their school and work communities.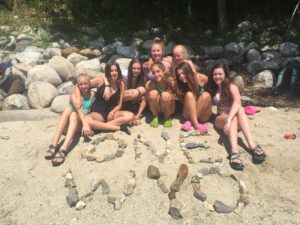 Maybe you have heard your camper refer to ONE WYO. Take the time to ask her about what it means in her words… How it tied into her camp experience… How the theme can carry over into life during the off-season. This will help to keep the many camp lessons alive and also for your camper to continue to feel part of something special. She is now part of the ONE WYO history as many young women have been for the past 116 years.
Whit Ryan
Director of Staff Recruitment and Leadership Development
Whit was a speaker on the topic of summer camp themes at ACA New England Conference in March 2017