Meet the Staff
Wyonegonic is pleased to introduce our Leadership Team for 2015! 
My name is Whit and I am the Director of Staff Recruitment and Leadership Development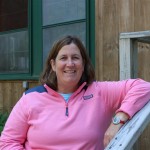 and have spent 16 summers at Wyonegonic. I grew up in Middlebury, CT and have been involved in summer camp for over 40 years. As a camper, counselor and trip leader at Alford Lake Camp, I realized that I had a passion for working with girls in the outdoors. After directing Waukeela Camp for Girls in Eaton, NH for several years, I landed at Wyonegonic as the Senior Camp Unit Director. Wyonegonic was not unfamiliar to me as my mother attended Wyo as a camper and served as a counselor. My aunt was also a camper and a counselor and my uncle attended Camp Winona. I live with my husband Fran and two children Charlie and Maggie at Rumsey Hall School in Washington, CT. I teach part-time in the Learning Center at Rumsey Hall while working year-round for Wyonegonic. My off season camp responsibilities include hiring the staff, overseeing the Leadership Training program and staff communications. I work closely training and mentoring the staff during the summer, while providing dedicated leadership training for the CIT and Assistant Counselor groups. I am passionate about working with girls in the outdoors. The camp experience gives campers the opportunity to be part of their own community, try news skills and make life long friends. Developing confidence and resiliency is essential in helping girls manage their way through the tricky maze of adolescence. It is rewarding to hire and train our staff who are instrumental in the success of the camper experience. When asked what is my favorite thing about Wyonegonic? I have no one answer but I am proud and honored to be part of such a special camp camp community. I received my BA in history and a M. Ed. in middle school education from Lynchburg College in Lynchburg, VA. I also am an American Camping Association Accreditation Standards Visitor and serve on the Parks and Recreation Commission in my local community.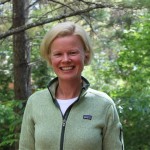 Kiyi, I'm Barbie, the Junior Camp Unit Director at Wyonegonic. This summer will be my 14th summer at camp, and my 6th as Junior UD. When I am not at camp, I am on the executive committee of the Weston Public Schools PTO. I started at Wyo as a camper in the late 80's, and have since "grown up" at camp as a CIT, an AC, and a UD. Now I share my love of camp with my two daughters who consider Wyo to be their second home as well. I love having the privilege to return to camp each summer to witness the growth of my prior campers as they rise through the units. It is also so meaningful to see prior ACs and young staff take on more responsibilities, and become leaders within the camp community. Camp allows young girls to find their voice, be true to themselves, and to embrace what makes them unique. It's a rare opportunity these days when girls can put away electronics, not worry about peer pressure, and just enjoy spending time with friends. In fact, my favorite times at camp are the unscheduled moments where campers can talk, sing, laugh, make up a game, or just explore the natural beauty of Wyonegonic. I'm counting the days until I can welcome the campers to Junior!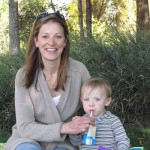 Kiyi, The days are growing longer, which means fewer and fewer days until we meet again or for the first time on the shores of Moose Pond! I'm Rachel and I am thrilled to be returning to Wyo for my 13th summer. After my own personal experience as a camper, I was ecstatic for the opportunity to provide a similar experience for others; first as a cabin counselor and activity specialist, then as a Waterfront Director and Head Counselor, Program Director of Senior camp, Leadership Training Director and as Inty Unit Director last summer. After spending almost a decade as a teacher, I am pursuing my doctorate degree at the University of Denver in Curriculum and Instruction and also enjoy helping Wyonegonic with special projects. This winter, I have been working on updating the Wyonegonic activity curriculum and assisting with preparations for the American Camp Association accreditation visit. I will be returning to Maine in June as the Inty Unit Director where I will be surrounded by an amazing staff and fantastic campers from all over the world. I treasure the learning that is driven by natural curiosity found in the simplistic life of camp. I cannot wait to share this spirit with everyone this summer. I live with my husband Matt, our two year old son Nolan, and our two dogs Kona and Bean in Littleton, Colorado. We take every chance we can to get outside and enjoy a hike, swim or day of skiing. We are counting down the days until it is time to pack up the car and head east for the summer. I cannot wait to see everyone, smell the pines, take a dip in Moose Pond and hear all of the laughter.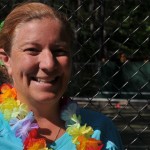 Aloha and Kiyi! I'm Katie and this will be summer number 20 for me at Wyonegonic. I started as a senior camper way back and I'm so happy to return to see my old friends and make new ones. I've done a lot of different jobs at Wyo over the years – mostly involving water – and I still love to get out on Moose Pond every day. I will be joined this summer by my 2 sons, Miles and Kekoa, who will be campers at Winona, our brother camp. After living for the last 15 years in Hawaii, my family has recently moved to Virginia where I work with technology integration in schools. My husband Mill is a Wyonegonic staff alum so he loves to jump back into camp life when he visits. We were married right in Wyonegonic's beautiful pine grove with our camp family there to celebrate (and sing camp songs). This summer I will be the Senior Camp Unit Director – with an amazing staff team! I love the people that I meet each summer at camp – they come from all over the world to jump into our special community and join in our fun traditions. I can't wait to sit on the porch and enjoy our first Saturday barbecue of the season – the hot dog flippers will be dressed up with costumes, the sun will be setting behind the mountain, the loons will be singing…see you there soon!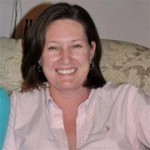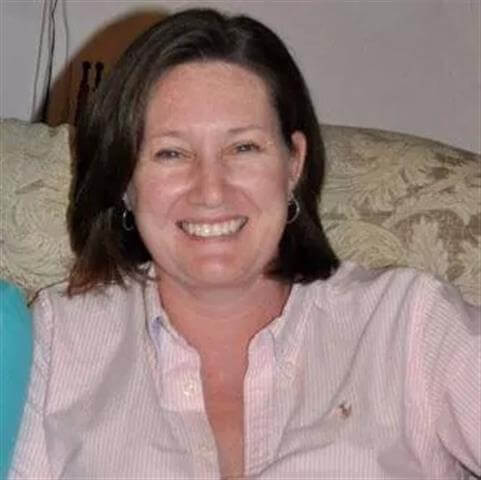 My name is Jenn (aka Perk) and I will be returning to the shores for my 28th year! I have held several different positions at Wyonegonic in the past but this summer I will return for my third summer as the Wyonegonic Program Director. I have enjoyed this role as I get to work closely with the campers in helping them challenge themselves and excel in activities that they choose with the help of their cabin counselors. It also allows me to encourage and challenge our staff into becoming the best teachers they can be. Camp is a family affair in our house, 5 out of our 6 kids have all attended either Wyonegonic or our brother camp Winona. This summer 4 of our kids will be at camp, two on staff at each respective camp and one will be a CIT down the lake and our youngest will be a senior Wyo camper. Each summer we pack up the cars, close down the house and head north from Alabama to spend our summers on the shores of Moose Pond. I am excited to start yet another year with our great staff and all of the amazing girls that call Wyonegonic their home for the summer. Kiyi!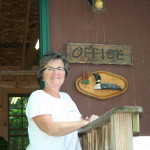 Greetings! My name is Karen and my camp name is Ma! This will be my 14th summer at Wyonegonic although I work in the camp office year-round. My husband, Larry, and I have 2 grown children. In my spare time, I like to quilt in the winter and spend time on my pontoon boat in the summer. I commute to camp with my yellow Labrador retriever, Chaz, from our home in North Fryeburg about 20 miles away in the Saco River Valley. I grew up there on a dairy farm and the closest I came to a summer camp experience was boarding the camp horses all winter for two neighboring camps. I have enjoyed learning and participating in all the myriad of details that it takes to keep the Wyonegonic Spirit alive and well. It is exciting to speak with alumnae and parents from all over the world and help prepare the campers and staff for their summer with us. I am there with the other office staff to greet the campers and families on their arrival on opening day of camp; I love to meet everyone to put a face to a voice on the phone or a name from an email. I will help you make sure all the required paperwork is in order so that we can get on with the fun of the camp season.
We look forward to introducing more of our staff team this spring!