Assistant Counselor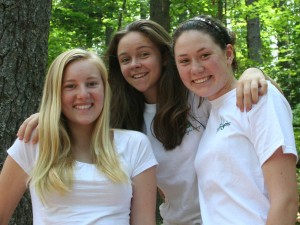 For: Girls entering Senior year or high school graduates
A maximum of 12 girls
Girls with experience in camp activities
Girls interested in interacting with campers and counselors
Girls interested in "practice teaching" in camp activities
Dates: Full Season. Assistant Counselors are invited to attend staff training week.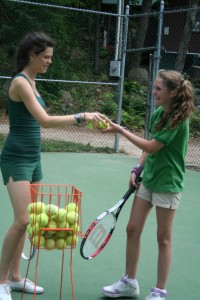 The objective of the program is to develop leadership in a "hands on" environment:
Continue developing skills and teaching techniques
To assist staff in teaching
To learn responsibilities of cabin counseling by living with campers and assisting the cabin counselor
To attend Pre-Camp training with counselors
To learn to evaluate self, others and the camp program
To gain experience in planning special all-camp events
To visit other camps
To accomplish a Community Service Project
To discuss and experience further:
Leadership qualities
Behavioral characteristics of campers
Goals of summer camp experience
ACA Standards
Health and safety practices
To appreciate the importance of risk management planning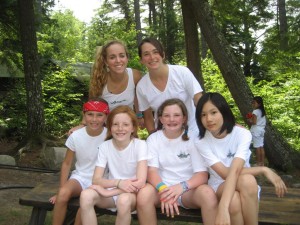 The program consists of assisting in activities, cabins & unit under responsibility of the Unit Director and Program Director;  meeting with the Leadership Training Director three times a week:
ACs assist in cabins
ACs assist on trips
ACs assist in daily teaching
ACs assist with unit events and EPs
ACs plan and direct the following:
All Camp Campfire
Evening Program
Traditional Camp Events
Sunday Grove Service
Project with CITs
Living Arrangements:
ACs live in either a platform tent with two or three peers or in a camper cabin with a mentor counselor and group of campers.
There is no tuition for the Assistant Counselor program