Current Staff
Welcome Staff 2015! We hope that some of the information in this section helps to prepare you for the summer.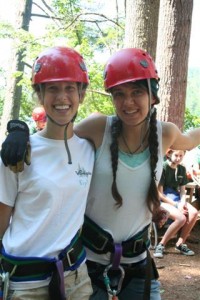 Get excited to:
Share your love for the outdoors
Motivate girls to learn
Work with a team
Challenge yourself
Improve your communication skills
Make teaching exciting
Experience the benefits of residential living
Use your creativity
Be a positive role model
Meet amazing people from around the world
Work hard
Have fun!
"Wyonegonic is home.  It is where I grew up.  It is family.  To work alongside these folks, and get to know a diverse and talented group of people new to Wyo last summer, was a dream.  There is pretty much nothing that makes me happier than passing down the home I found at Wyo to new campers.  In my cabin last summer I had one lead in the play, three ladies who'd rather do anything than shower, two beds under which anything could be lurking, and one glamor princess.  More than anything, it is to watch and support these girls grow and enjoy themselves outside that I would like to return to Wyo for another summer on staff." a returning counselor