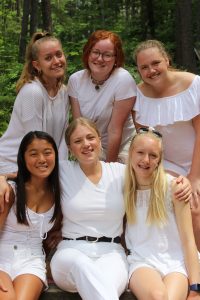 With Thanksgiving recently passing, I was reminded of a lot of things to be grateful for. One of them being the camp friendships I have been able to strengthen while apart due to COVID. Through my years as a camper, I have been taught about the importance of female friendship and inclusivity. When I first came to camp I was shy and often cried because I wanted to go home. Within the second week I was a completely different person. I was trying new activities and making friends with a smile plastered across my face. In junior, I was strictly an indoors kid, that meant no hiking, canoeing, sailing, or anything that had to do with the outdoors. One day, a CIT encouraged me to try something new, and I fell in love with trips. Wyonegonic has taught me to safely push myself to try new things in an environment that is judgement free.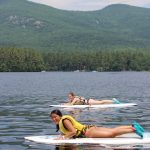 As I grew older, I reflected on what Wyo has taught me and the person that I have evolved into. Where I was once quiet and reserved, I now am confident and outgoing. My roles as a captain, teammate, friend, and daughter are all a reflection of Wyo's hard work and love. I am so grateful for all of the counselors and friends that supported and encouraged me to try new things. One of Wyo's themes that I reflect and reminisce on is "Find the Kind". The summer of 2019 was one of personal growth and trying new things. I had made friends outside of my age group and spread a positive attitude when engaging in new activities. The abundance of kindness that camp radiates taught me to not only do the same but to be thankful for it and share it.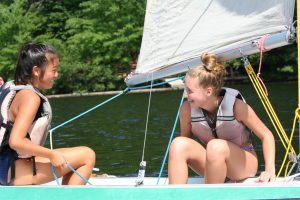 I feel most in touch with myself at Wyo. Not only is it a beautiful, secluded environment, but we're free to learn in an electronic-free zone. I consider this to be one of the most underrated benefits. This is where I feel most empowered because of the kindness, love, and care that camp fosters and instills in its young women/campers. Thank you for being such a large contribution to who I am and who I strive to become. In difficult times when it can be hard to remember a period before masks and frequent use of hand sanitizer, I bring myself to my happy place. It serves as a reminder to enjoy the outdoors, find achievements in the little things, and to maintain and grow friendships, but to especially treat others with kindness.
Melina "Govey" McGovern: AC – 2021, Wyo Camper 2012-2019