Meet our Leaders
The Sudduth Family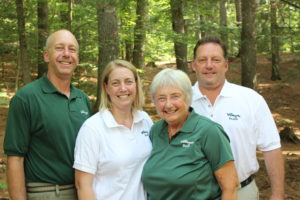 Carol Sudduth – Carol and her husband George purchased Wyonegonic from the Cobb family in 1969. George passed away in 1991 and Carol continued on as owner director. She works with her children as a co-director. Carol is a graduate of the University of Wisconsin and taught school for five years before making Wyonegonic her life work of over 50 years. She has held leadership positions in the camping profession as a two time board member for the American Camp Association (ACA) and served as President of ACA-New England Section. Currently she is on local area boards of the Bridgton Hospital, Fryeburg Academy, Loon Echo Land Trust and was a past board member for Maine Youth Camping Foundation. Besides staying connected with Wyonegonic families and alumnae, Carol enjoys hiking, skiing, golf and classical music.
Steven Sudduth – Steve co-directs Wyonegonic Camps and manages the business. Steve has spent three decades at Wyonegonic and ten years at the brother camp, Winona. Steve is a graduate of the University of Vermont in Burlington where he majored in Natural Resources. Steve has spent many volunteer hours serving two terms as President of the Maine Youth Camp Association (MYCA), and two terms as the Chairperson for the American Camp Association (ACA) Government Relations and Public Policy group. He has also served multiple terms on the ACA – New England affiliate Board of Directors and recently served 3 years as President. He also worked in the front office for Keystone Resort in Colorado for seven years. His daughter Samantha is a graduate at Providence College and lives and works in Colorado.
Susan Sudduth Hammond – Susie is Assistant Director for Wyonegonic. Having grown up at camp, she has spent her time as a camper, CIT, counselor & sailing instructor, Program Director and Unit Director in Senior Camp. Susie also hires staff and directs the staff training certification clinics. She is an accredited ACA Standards Visitor and Lifeguard Instructor for the American Red Cross. After graduation from Cornell University, Susie worked in San Francisco for 5 years as a Placement Coordinator for CCUSA in international cultural exchange. Susie is a Boston sports fan and loves to travel and take photos. She and her husband Tom live in Lexington Massachusetts with their two young children, Carter and Natalie.
David Sudduth – David is Assistant Director for Wyonegonic. He and his wife, Becky, live in Breckenridge, Colorado. David and Becky work year round for Wyonegonic and return to Maine every summer to help support all aspects of Wyonegonic's operation and business. David is a graduate of Cornell University and has spent much of his career in the hospitality industry. In his youth, David spent 11 summers at Winona (our brother camp), and has over two decades at Wyonegonic. David loves to go for a good morning run on the horse trails at Wyo, and in the winter time skis with his two children, Lucas and Ellie who attend Winona and Wyonegonic.
Directors and Key Staff
We would like you to meet our Leadership Team. Please click on the photos below to learn more about them.
Year Round Staff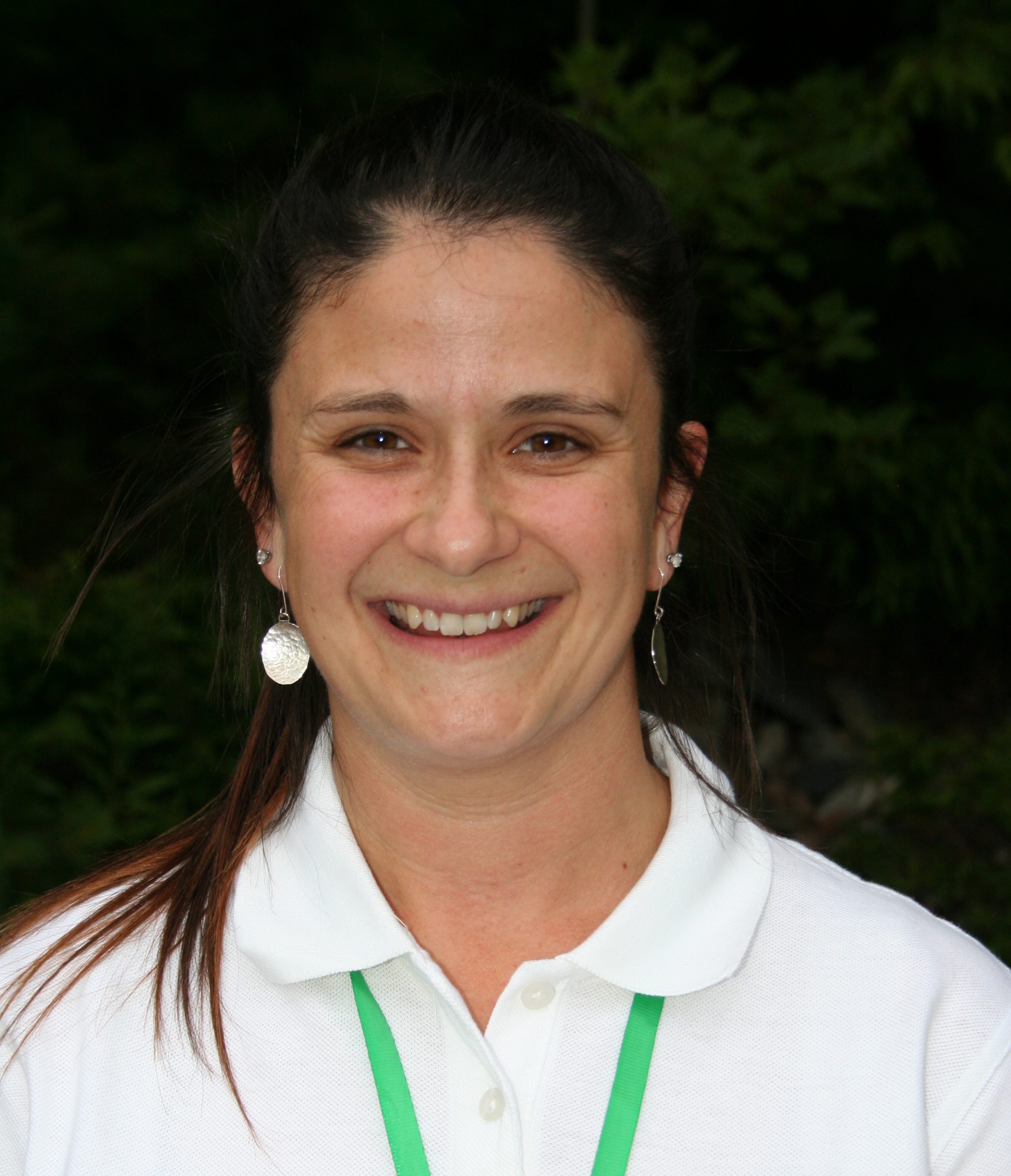 Rhiannon Logan
Office Manager
Hi there! My name is Rhiannon, but I am well known around camp as Rhi. I work year-round in the office here at Wyonegonic, and this will be my fifth summer on the shores of Moose Pond. I was born and raised here in Maine and have lived in Denmark for the past 17 years. I have two daughters Kylee and Mckenzie, both who attend Wyonegonic as campers. In our spare time, you will find us hanging out with our fur babies, 3 cats and a two-year-old puppy named Gritty. We enjoy spending time outside as much as possible, and you will usually find us hiking one of our many hiking trails, hitting the ski slopes, or just enjoying a lazy day on the water. Wyo is such a special place, and I feel blessed to be a part of it. I am counting down the days until summer 2021! Until then, maybe I will chat with you on the office phone or via email. Kiyi!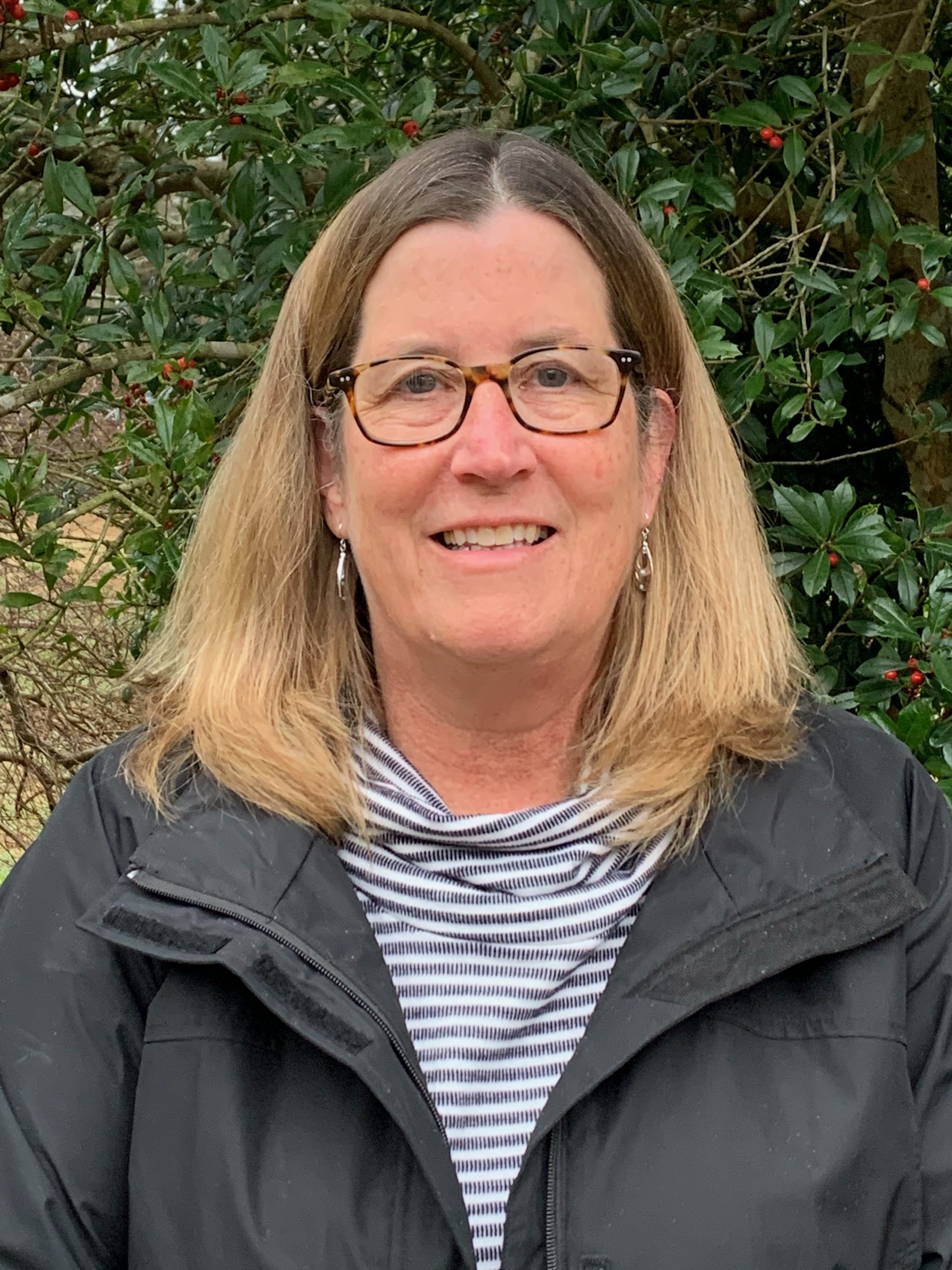 Whit Ryan
Director of Staff Recruitment and Leadership Development
Kiyi! My name is Whit Ryan and I am the Director of Staff Recruitment and Leadership Development. I have spent over 20 years at Wyonegonic. I grew up in Middlebury, CT and have been involved in summer camp for over 40 years. As a camper, counselor and trip leader at Alford Lake Camp, I realized that I had a passion for working with girls in the outdoors. After directing Waukeela Camp for Girls in Eaton, NH for several years, I landed at Wyonegonic as the Senior Camp Unit Director. Wyonegonic was not unfamiliar to me as my mother attended Wyo as a camper and served as a counselor. My aunt was also a camper and a counselor and my uncle attended Camp Winona. My family and I have recently moved to Franktown, VA. My husband Fran, is the Head of Broadwater Academy and I design and teach a Community Living Skills course to sixth, seventh and eighth grade girls. I work year-round for Wyonegonic. My off season camp responsibilities include hiring the staff, overseeing the Leadership Training program and staff communications. I work closely training and mentoring the staff during the summer, while providing dedicated leadership training for the CIT and Assistant Counselor groups. I am passionate about working with girls in the outdoors. The camp experience gives campers the opportunity to be part of their own community, try news skills and make life long friends. Developing confidence and resiliency is essential in helping girls manage their way through the tricky maze of adolescence. It is rewarding to hire and train our staff who are instrumental in the success of the camper experience. When asked what is my favorite thing about Wyonegonic? I have no one answer but I am proud and honored to be part of such a special camp community. I received my BA in history and a M. Ed. in middle school education from Lynchburg College in Lynchburg, VA. I am an American Camping Association Accreditation Standards Visitor and frequent presenter at the American Camping Association Conferences.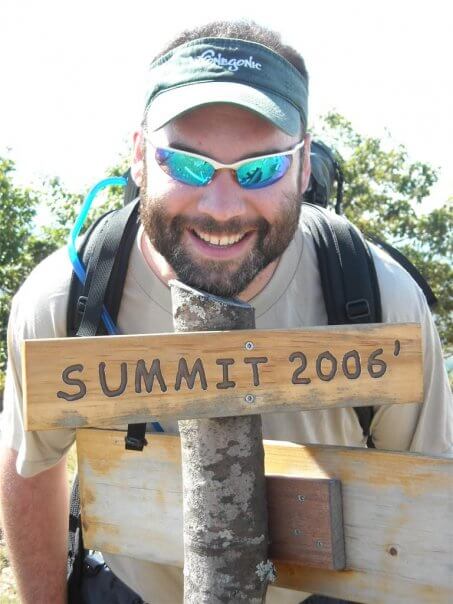 Chris Wentworth
Operations Manager
I work full-time, year round for Wyonegonic as the Operations Manager. This will by my 20th year at camp. In addition to the maintenance of the camp property, I assist in the Trip Shack with our Wilderness Tripping Program. I blow leaves in the fall, plow snow and rake roofs in winter and get the water and septic systems, as well as the rest of camp ready for our campers. I am the tech guy – responsible for anything with a battery or plug – as well as the webmaster for our website. I live here in Denmark with my wife Dawn and my daughter Olivia. This will be Olivia's 15th summer at camp and she turns 15 years old on July 19th! My wife Dawn, who is the 2nd Grade teacher for the Brownfield Denmark Elementary School, helps out in the Summer Office and drives the van to the Stables for riding lessons. Our family enjoys spending time with our Husky dogs, Cooper and Maggie. We are also avid downhill skiers in winter and enjoy traveling around Maine and New England in our RV, often packing our kayaks and canoes. In my spare time, I am Chief of the Denmark Fire/Rescue Department and the Emergency Management Agency Director for the Town of Denmark. I am a licensed EMT with a Wilderness endorsement and assist with Fryeburg Rescue. I also work on various Maine Summer Camp and Maine Inland Fisheries and Wildlife committees helping promote youth summer camps. I am a Leave No Trace Master Educator.
Summer Leadership
Katie Brown
Staff Support
Kiyi! I am Katie Brown, I will be supporting the staff team this summer. My first summer at Wyo was way back in 1988 as a senior camper and Wyo has been a huge part of my life ever since. I have been a counselor, Activity Supervisor, Trip Leader and UD in all three units. I'm so excited to help lead, train and support our amazing group of counselors to create the Wyo magic for camp this summer. My favorite moments at camp are singing with friends, campfires under the stars, being out on Moose Pond, and evening circle each night. I'm so inspired by the strong young women of Wyonegonic who are finding their voice, building solid friendships, and challenging themselves each day. During the off season I live in Kaneohe, Hawaii where I get to be outdoors every day. I teach middle and high school science during the year while I count the days until I can return to the shores. I have 2 sons who are down the lake at Winona, Miles (counselor) and Kekoa (camper). Rounding out our family is my husband, Mill, who is a huge supporter of Wyo and Winona and who joins us regularly for some fishing and paddling on Moose Pond.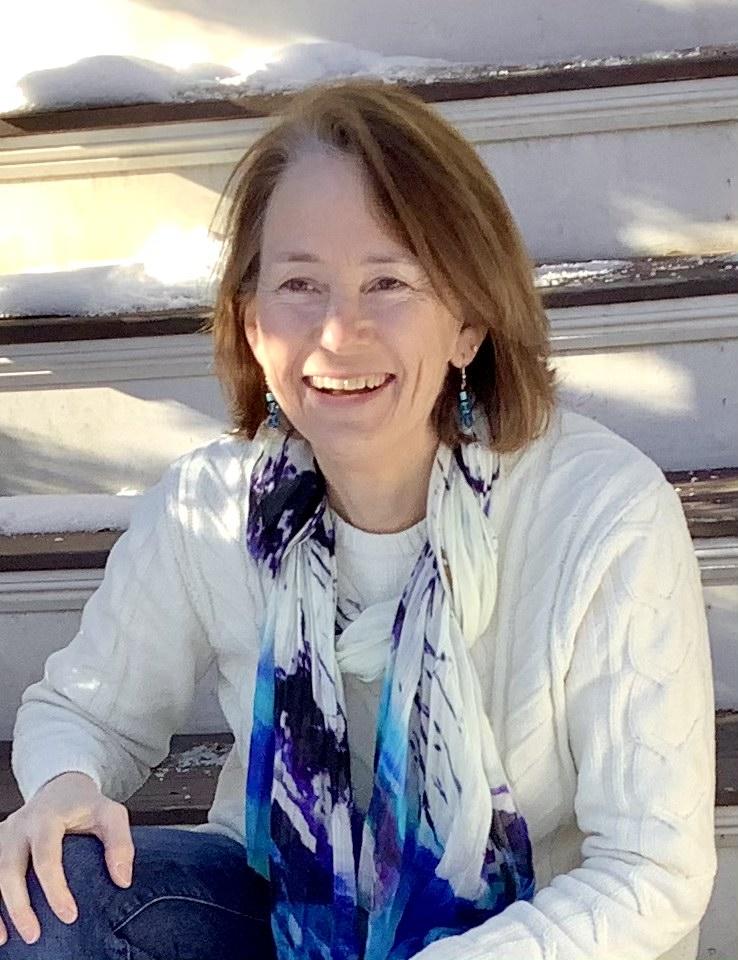 Pam Bucknam Hale
Intermediate Unit Director
My name is Pam Bucknam Hale, and this summer will be my 13th summer at Wyonegonic after many summers away. My first summer at Wyonegonic was as a Junior camper, and I continued to spend every summer of my childhood as a camper, then a CIT and AC, until I eventually was back in Junior as a counselor! After my last summer as a counselor, my first year-round job was as a teacher and a coach at two private schools in Connecticut. From there, my passion for working with children and learning about both human and organizational behavior led me to pursue graduate degrees in Social Work and Business. For the last 25 years, I have worked in various capacities at a large Massachusetts non-profit. When I'm not working, I enjoy being outdoors, running, golfing, hiking, swimming, biking, and spending time with my family. My family includes my wife Teresa, my daughter Charley (11), my son Sammy (9), two guinea pigs, and our newest addition, a puppy named Rufus. I feel very fortunate that, when I return to Wyonegonic this summer, I will be returning with my children. Charley will return for her third summer at Wyo, but her first as an Intermediate camper; Sammy will return for his second summer as a junior camper at Winona. I am thrilled to be returning to Moose Pond this summer. Although it may appear that I left camp for several years, the Wyonegonic spirit has never left me. It has informed my thinking, friendships, and family life. I feel so grateful to have the opportunity to share and experience Wyonegonic with a whole new generation of campers and counselors.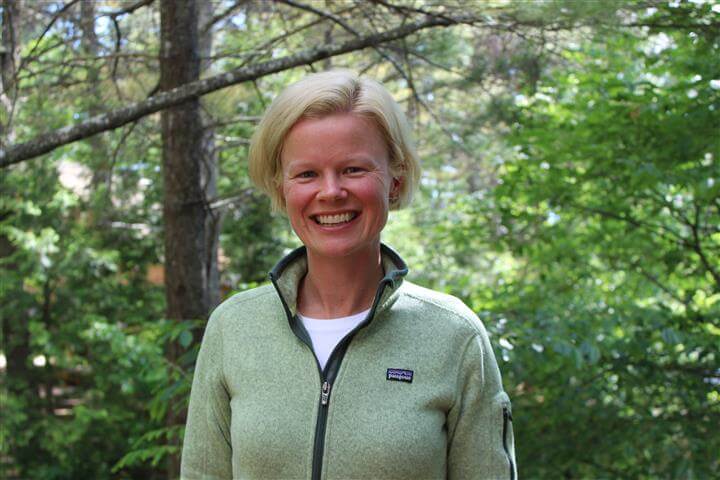 Barbie Cobb
Logistics Director and Communications Liaison
Kiyi, I'm Barbie, the Camp Logistics Director and Communications Liaison – a brand new position for camp and for me! This summer will be my 19th summer at camp; the last 10 summers at Wyo I was the Junior UD. During the off-season, I live in Weston, MA with my husband, Alex, and two teenage daughters, Abby and Ellie. I am an elected member of the School Council for the Weston, MA Public Schools, and a prior ACA New England Board Member. I started at Wyo as a camper in the 80's, have since "grown up" at camp as a CIT, AC, cabin counselor, trip leader, and UD. In this new role I will be involved with planning and communication between the Wyonegonic office and the Units. With so many details needing to be shared across camp at all times, I hope to streamline and simplify the processes and practices of connection. It is very exciting to take on this new role as I feel there is room for enhanced communication, coordination, and collaboration across all areas of camp. I share my love of Wyo with my two daughters who consider Wyo to be their second home as well. My older daughter, Abby, will be a counselor this summer, and my younger daughter, Ellie, will be an AC. I love having the privilege to return to camp each summer to witness the growth of my prior campers as they rise through the units. It is also so meaningful to see prior ACs and young staff take on more responsibilities, and become leaders within the camp community. Camp allows young girls to find their voice, be true to themselves, and to embrace what makes them unique. I'm so excited to return to Wyo this summer as I missed it terribly in 2020. Can't wait for June! Kiyi!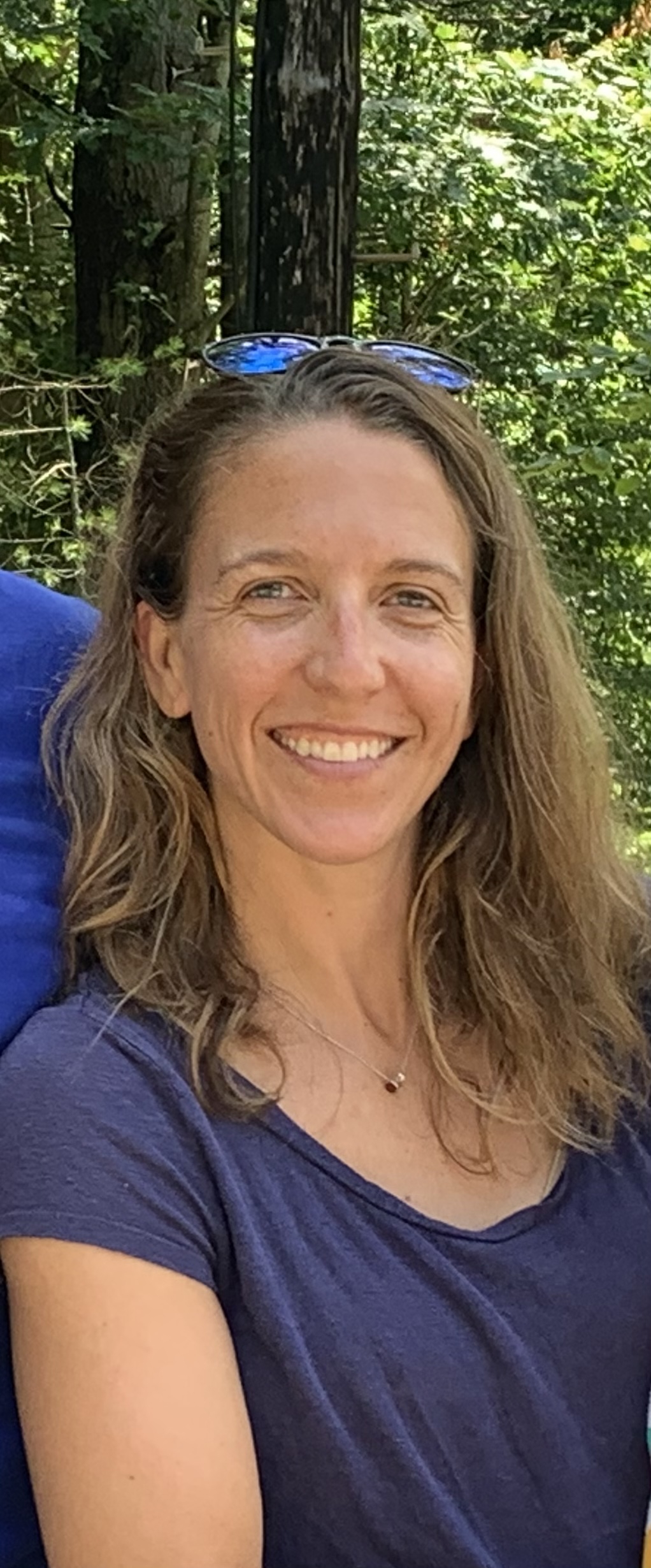 Abbie Garrels
Junior Unit Director
Kiyi
! My name is Abbie and I am the Junior Unit Director. I am thrilled to be returning to
Wyonegonic
for my 16th summer. I started in Pooh Corner and grew up returning to
Wyo
each summer including 5 years on staff spending most of my time on the swim docks teaching and directing the waterfront. Since my last summer at camp, I lived for many years in Salt Lake City, UT where I worked as a social worker and mentored teens in Wilderness Programs. While living out west, I enjoyed all that the majestic mountains had to offer. I love to run, hike and explore. I currently live in Rhode Island with my husband, Chris, who I met at Winona and married at camp, and our two kiddos Henry (8) and Anna (6).
Wyonegonic
offers a unique opportunity for girls to challenge themselves in a safe environment where they will be supported through their struggles and celebrated in their successes. The beautiful scenery of camp and amazing activities provide the perfect setting to get away from all the "noise" and allow young girls to develop confidence, be true to themselves and build strong relationships (some that will last a lifetime)! My favorite memories at
Wyo
were the "in between moments" walking down the cabin line with friends, sitting behind the cabins laughing or splashing at free swim. In between the activities and structure that camp provides is where I found the magic of Wyo. I can't wait to work with the staff this summer to create a nurturing place
for girls
to grow and have fun
and be a part of the magic of junior
Wyonegonic
!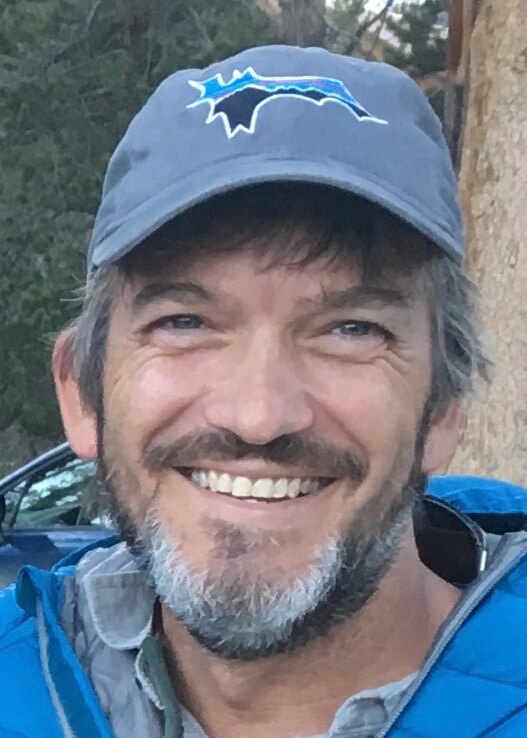 Andy Kearns
Trip Program Coordinator
My name is Andy Kearns (ACK to camp folk), and since the age of ten I have considered myself a lucky guy to have spent 34 Summers on the shores of Moose Pond living and loving Winona Camps. After several camper years I spent my first summers as a counselor working as a trip leader, and as an outdoor living skills instructor. I went on to working with great staff in the position of both Junior and Intermediate Unit Director as well as with the CITs. This coming Summer of 2021 will be my second at Wyonegonic. In 1998 I met my wife Kay Leigh while we were both working at Camp and since then we have spent many wonderful summers raising our 3 kids under the pines. They all grew up in Pooh Corner, as campers, CITs and are now moving into AC and staff positions. Our family lives in Steamboat Springs Colorado, where in the Winter months I spend my time working on the ski patrol and enjoying time on the slopes and hiking with our visiting families and Camp friends. I have spent many years as a High School educator, the last 15 of which were teaching in a Youth at Risk and Experiential Education program in Fryeburg Maine. I hold a B.A. in Experiential Education and a M.S. in Curriculum and Instruction. The miles I have tread both leading trips and on my own adventures in Maine, NH, and beyond serves me well as Trip Coordinator. I am truly looking forward to working with the Wyo leadership team and assisting the Wyonegonic Trip Leaders as they embark with campers on the amazing adventures camp offers.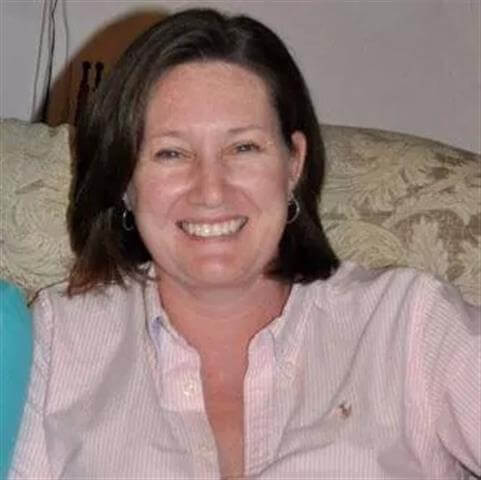 Jenn Perkins
Camp Program Director
My name is Jenn (aka Perk) and I will be returning to the shores for my 33rd year. I have held several different positions at Wyonegonic in the past but this summer I will continue with my role as the Wyonegonic Program Director. I have enjoyed this job as I get to work closely with the campers in helping them challenge themselves to excel in activities that they choose with the help of their cabin counselors. It also allows me to encourage and mentor our staff as they become the best teachers they can be for the girls. Camp is a family affair in our house, five out of our six kids have all attended either Wyonegonic or our brother camp Winona. My husband Jim also makes the drive from Alabama to enjoy his summers on the shores. I am excited to start yet another year with our great staff and all of the amazing girls that call Wyonegonic their home for the summer. Kiyi!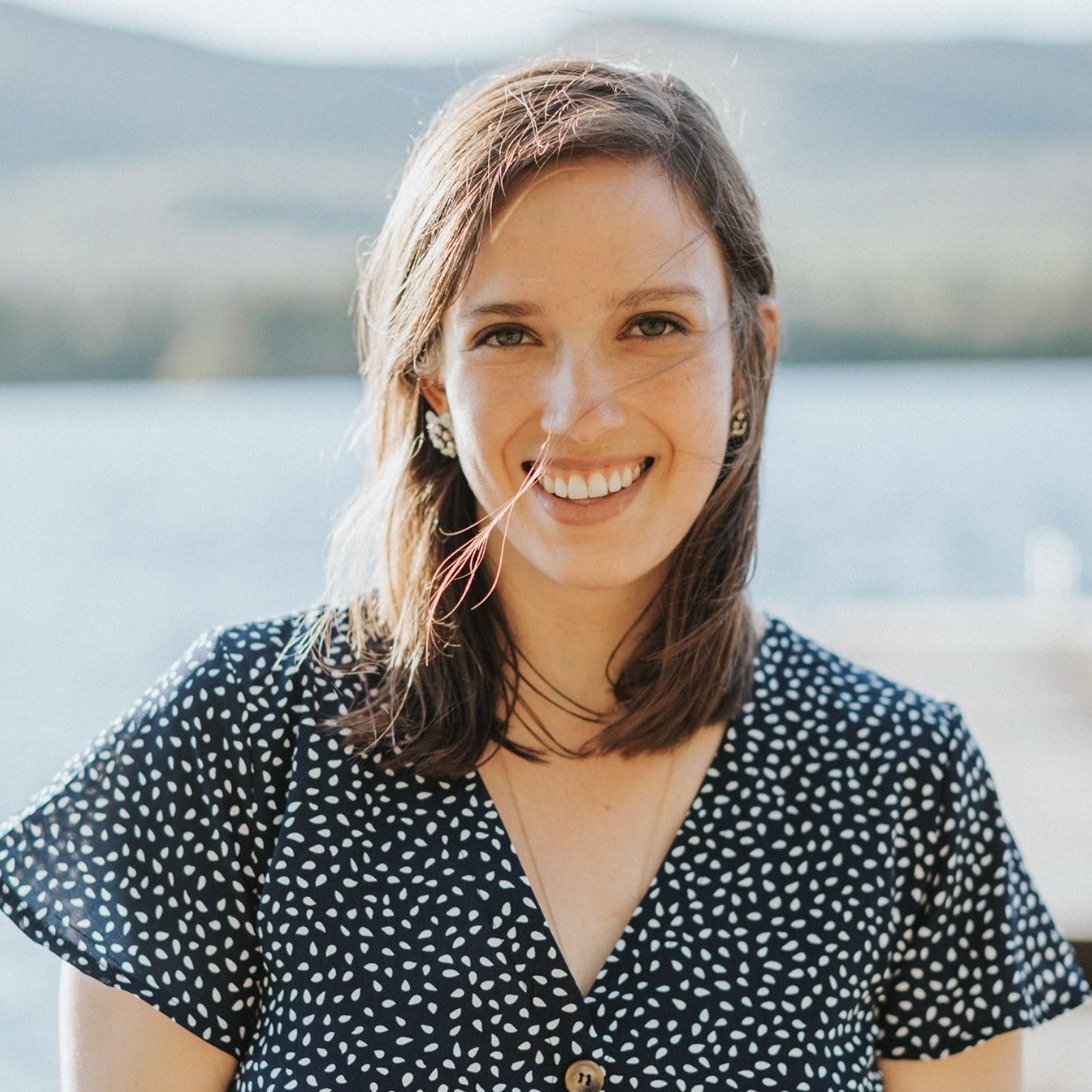 Sara Polestein
Staff Support
My name is Sara Polstein and I am so excited to be returning to Wyo for my 18th summer. I have had many roles at camp, including Junior Head Counselor, Waterfront Director, and CIT Director. I am passionate about creating an environment that encourages girls to challenge themselves, push boundaries, and create meaningful relationships with peers from all over the globe. In the off season, I live with my husband (a Winona alum) and our Great Dane in Newton, MA. I work as a college counselor in a local high school, supporting juniors and seniors in their transition from highschool to college. I am excited to return to Wyo to support the counselors and to continue to mentor our CITs and ACs as they transition into young staff members. I am so lucky to have the opportunity to spend my summers outdoors among the pine trees. I cannot wait to see what summer 2021 has in store!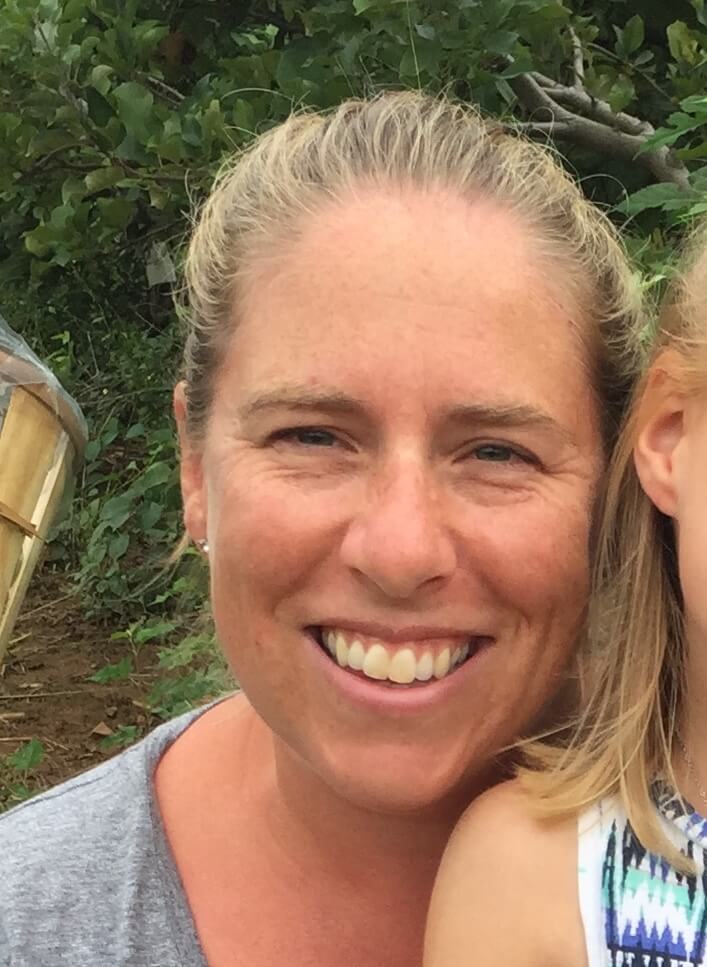 Steph Puchalski
Senior Unit Director
Kiyi! My name is Steph and I'm so excited to be returning to the shores of Moose Pond this summer. I grew up in Vermont, swimming in mountain brooks, playing in the woods and skiing as much as I could. I crave time outdoors and love sharing adventures with my family. I was first exposed to Wyonegonic as a child through Family Camp, and was a counselor in Junior for two summers in 2001-2002. I have returned over the years to teach lifeguarding during both the pre-camp clinics and to a few of the CIT groups. I love exposing my kids to camp life as I take on the role of Senior Unit Director for the second time. Haleigh (7) will be in Pooh Corner, Noah (9) will spend the summer at Winona, and my husband Joe hopes to visit as much as possible. I enjoy working with adolescents and helping them learn to make their way in the world. I taught high school (and some middle school) math for ten years at both boarding and day schools prior to having children. I've coached track and field, swimming, and field hockey and continue to lifeguard and tutor. I strongly believe that Wyonegonic cultivates an environment in which girls can be their true selves, explore new activities and ways of thinking, and develop a resiliency towards life. I look forward to guiding campers and counselors as we create community in Senior Camp.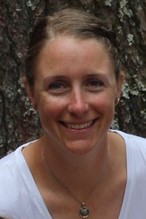 Sarah Ricketts
Senior Program Director
Kiyi! My name is Sarah and I am the Senior Unit Program Director at Wyonegonic. My first summer at Wyo was as a junior camper in 1993. I spent 6 amazing summers as a camper then returned as a cabin counselor for summer 2002. Over the course of 3 summers as a counselor, I taught swimming, riflery, canoeing, and soccer. I was lucky to work with many wonderful people from all over the world including my future husband. I grew up in Ohio but now call Salt Lake City, Utah home. I am passionate about the outdoors and love to swim, hike, bike, ski and camp. In the off season I work at the Alta Ski Area's ski school. The magic of Wyo teaches our young girls independence, confidence and resilience while giving campers the freedom to be themselves away from social media and the demands of our busy lives. I am so excited to watch our campers try new things and challenge themselves. I will be joined this summer by my two daughters, Eleanor (8) and Maggie (6).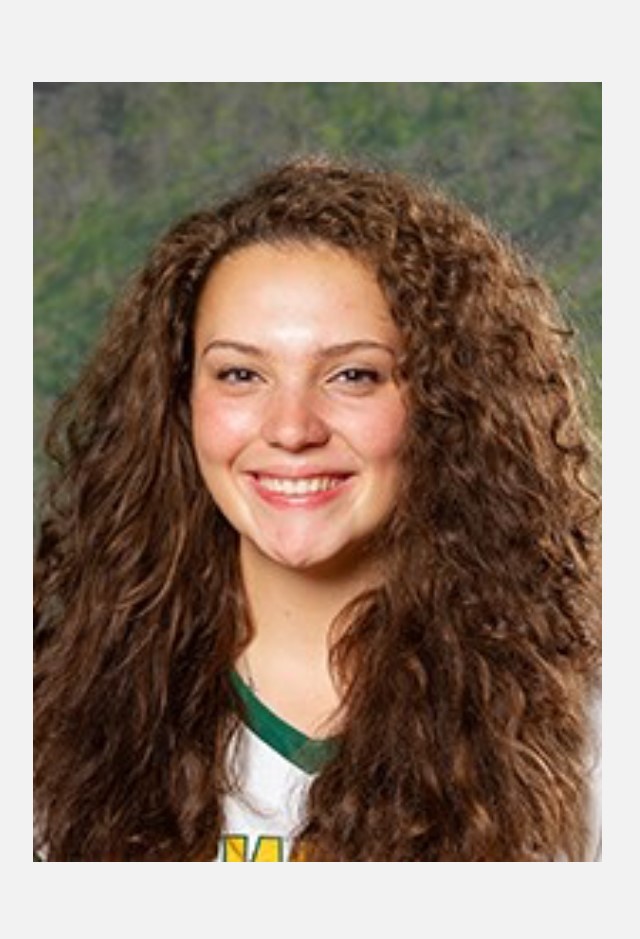 Shannon Stone
CIT Director
Kiyi! My name is Shannon Stone and I am the new CIT Director. This will be my first year on the shores of Moose Pond, but not my first year at summer camp. When I was little I attended summer camp every year at either girl scout camps in lake placid or various volleyball camps along the north east. I received my Bachelors of Science in Health and Wellness Promotion with a dual minor in Nutrition and Athletic Coaching at SUNY Oswego. During my time at Oswego I played volleyball for their varsity women's team while holding several leadership positions within my academic department. I was the VP of the Health Promotion Honor Society where I was in charge of the service committee, and during the spring of 2020 me and my service group members helped make masks for Oswego County Health Department and contributed lots of food to the local pantry. I was also the head research assistant for a program called Discover Wellness that was designed to develop a wellness culture on Oswego's campus for faculty and staff. Lastly, I was a Wellness Coach during my senior year where I had the awesome opportunity to assist college freshman transition into college lifestyles by teaching them about the 8 dimensions of wellness and how they can be their healthiest self. These experiences all taught me one thing, I love teaching! With that knowledge I started my Master's Degree in 2020 at SUNY Cortland in the Physical Education program. I love working with young women and teens on developing their leadership skills and helping them achieve their goals. Outside of school, I have played volleyball for the last 11 years and have coached for the last 4. I hope the CIT's, staff and I can get some good playing in this summer! When I'm not doing homework or at volleyball practice I can be found reading, hiking, biking, painting, or baking.
Health Center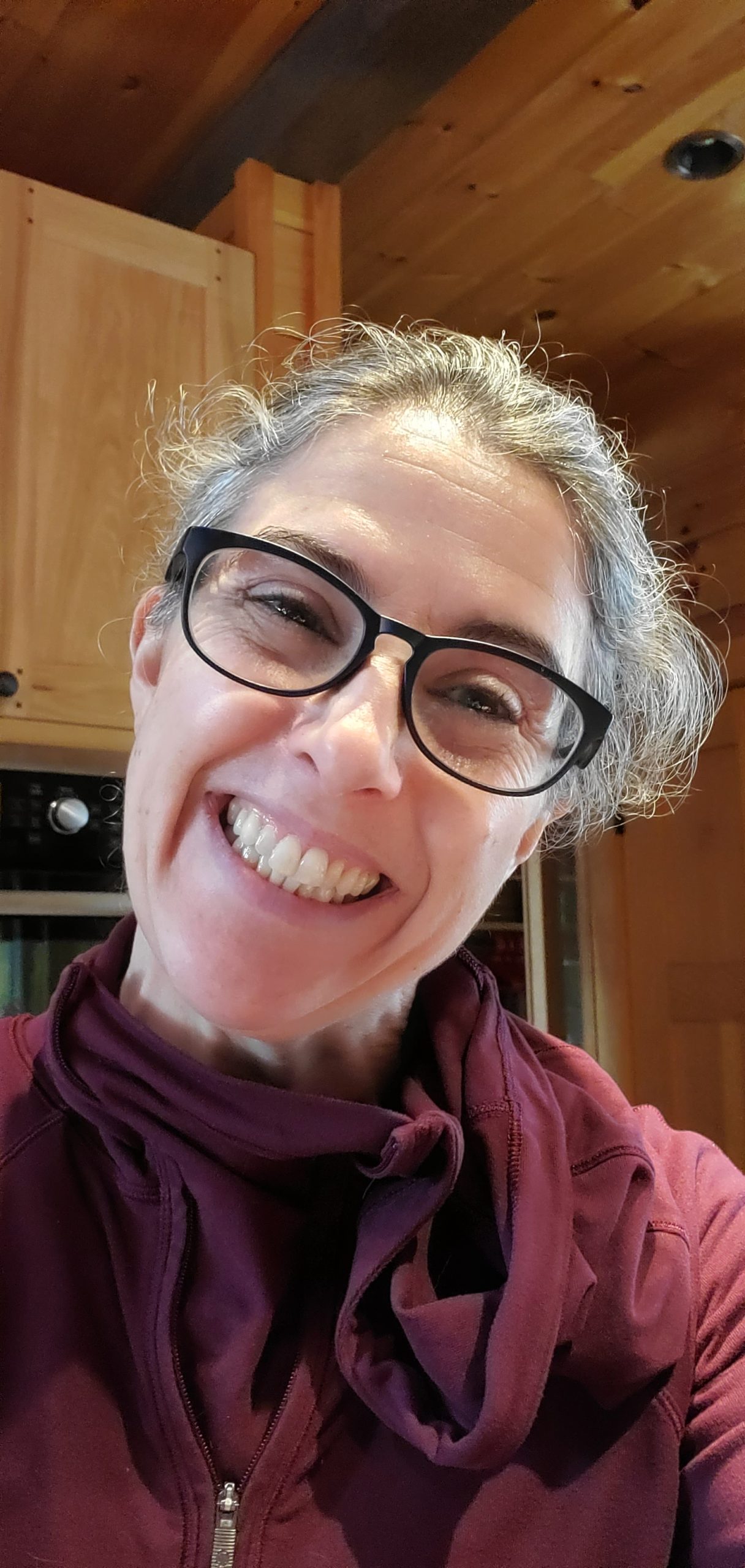 Ann Gowdy Dominick
Family Nurse Practitioner
My name is Ann Gowdy Dominick. I am a Family Nurse Practitioner. I graduated from University of Southern Maine with my Masters in Nursing in 2005 and currently live in Elkton, Maryland and work in Delaware and Maryland. This will be my 1st year working in the Health Center, but my 29th year on the shores of Moose Pond (we moved in next door in 1992). During the year, we try to explore as much as possible going on "mommy adventures" that can end up with unpredictable endings, but are always memorable. In my "free time," I help coach soccer, basketball, softball and/or volleyball, do home repair projects, and I am the Assistant Scoutmaster for my daughter's BSA troop. As always, I'll be headed to Denmark, Maine with my husband, son, two daughters, dog, two guinea pigs, and hamster. So, if you see an overloaded silver minivan with Maryland RN tags on the highway heading north, it might be us.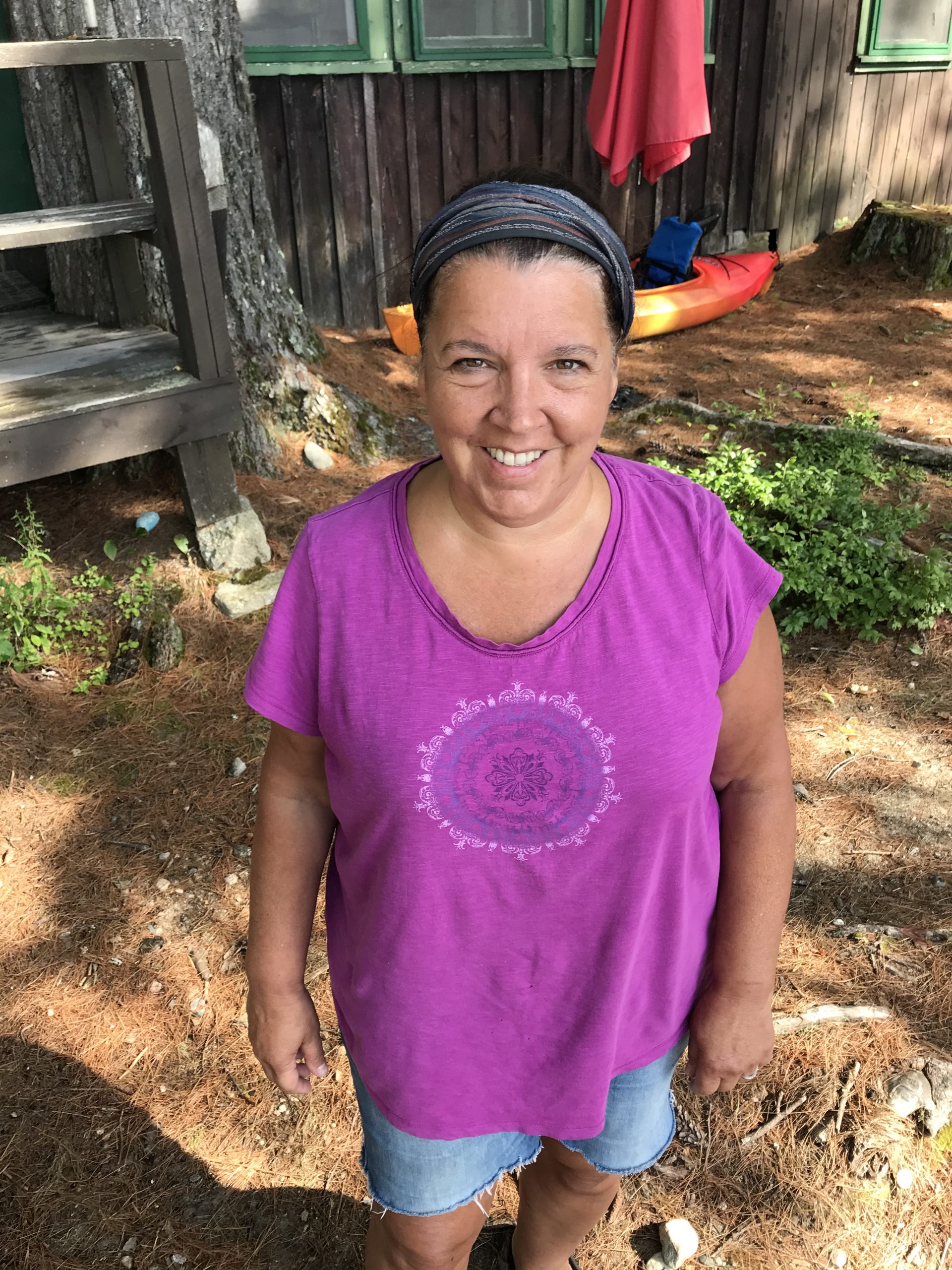 Gail Farquharson
RN MSN
I live in Mendon Massachusetts, but enjoy summers and weekends at my home on Trickey Pond in Naples Maine with my husband and children. I received my Masters in Nursing from Salem State College. I have been a school nurse for the past 19 years at Miscoe Hill Middle School in Mendon. I also enjoy a part time job in home care. Prior to school nursing I worked at Mass General Hospital on a Neurosurgery floor and prior to that worked at Waltham Weston Hospital on an Orthopedic surgery floor. Being a mom of all boys, I am thrilled to be working at a camp with all girls! I enjoy the outdoors, hiking and nature very much. My other passions include reading, cooking, helping kids and long walks with my German Shepherd named Gemma. I worked in the health center at Winona for their 2020 session and I am very excited about my first year at Wyonegonic.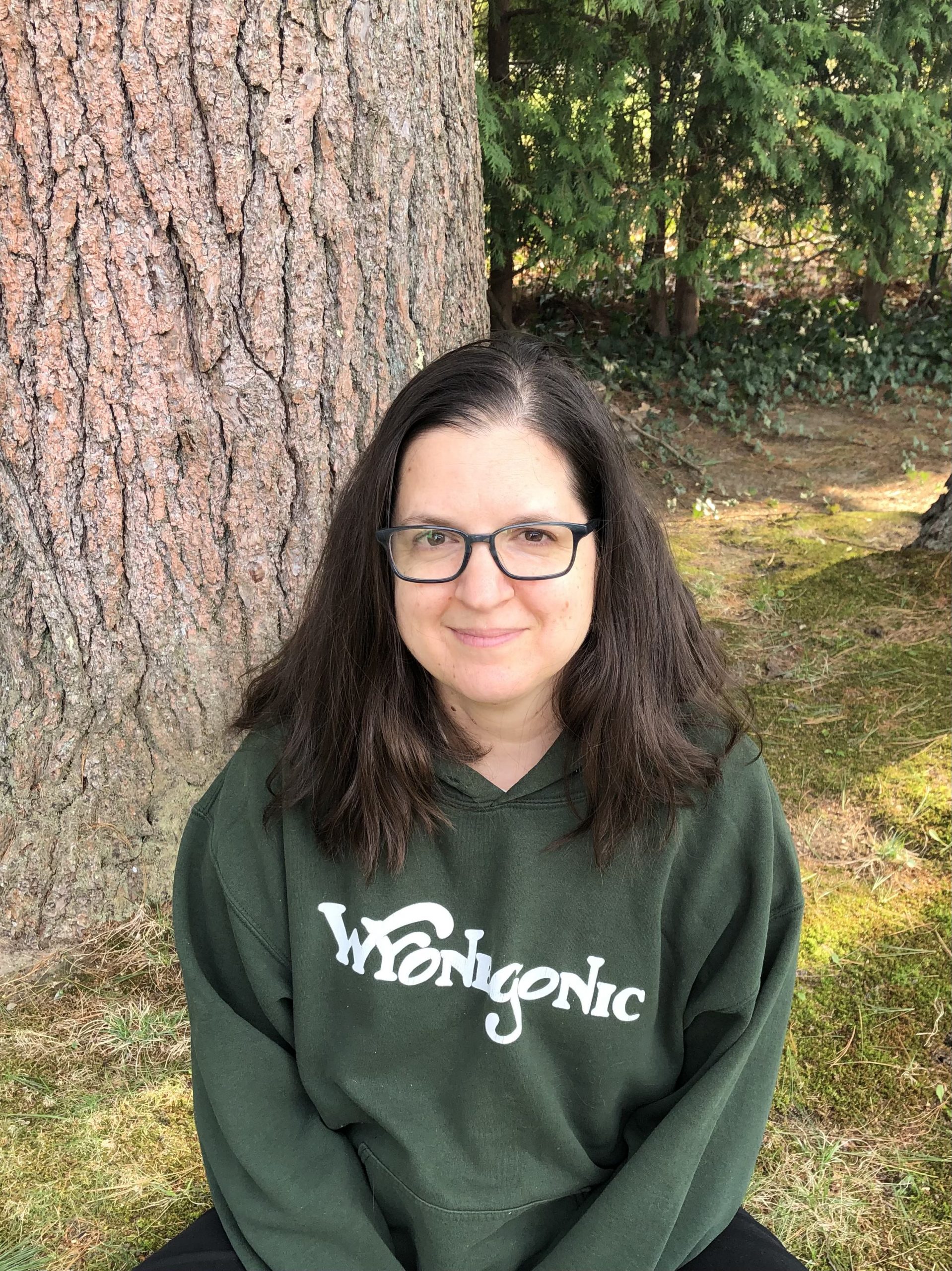 Jess Lacroix
BSN RN
Since 2014 I've spent my summers as a camp nurse at Wyonegonic and I truly love being part of the health center team. I'm so lucky that I get to bring my two daughters with me to camp. They started in Pooh Corner many years ago. We've developed long-lasting friendships and a deep love for this camp underneath the Pines. On the off-season I live in Western Massachusetts, work as a school nurse, and am in graduate school working toward my masters degree in nursing
Lise Edelberg Nigrovic
MD, MPH
I was a Wyo camper and staff member for 7 summers (1984-1990). I returned in 2015 with my family as part of the health center team. This summer my twins will be counsellors and my youngest will be campers (two at Wyo and two at Winona). After camp, I work as pediatric emergency medicine physician at Boston's Children Hospital as a clinician and clinical researcher. My current research is focused on the diagnosis of Lyme disease in children.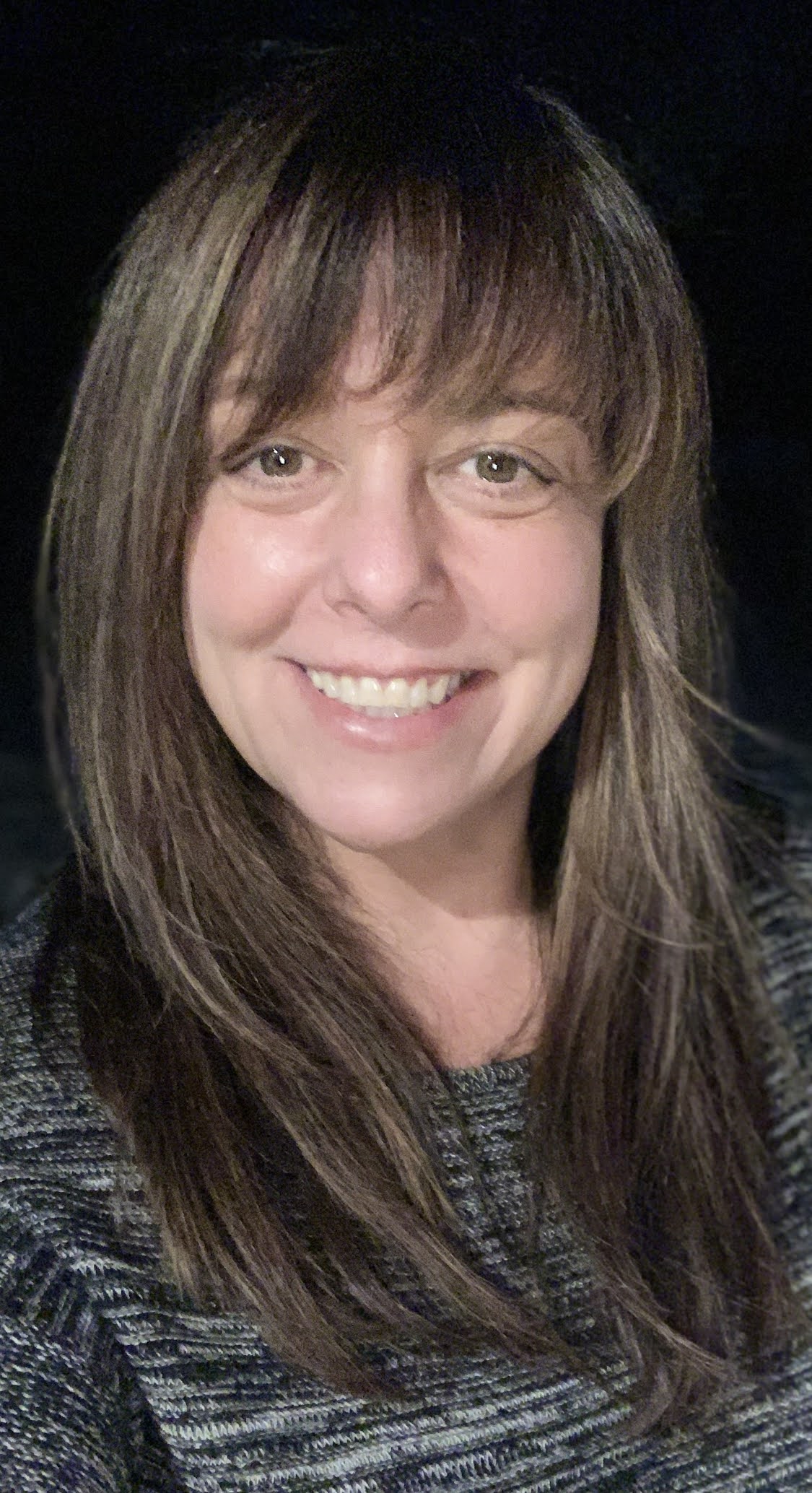 Paula Purcell
RN MSN
Kiyi, my name is Paula Purcell and this is my 9
th
summer as a nurse at Wyonegonic's Health Center. The nurturing environment of Wyonegonic is truly inspiring and makes a unique difference to campers' and staffs' lives. It's an exceptional experience being at Wyonegonic where all embrace the natural environment. I enjoy providing encouragement to the campers as they take on personal responsibility and achieve self-assurance and success as they develop long standing friendships with girls from all over the world. My daughter Violet attended Wyonegonic for several years as a camper and counselor. My two boys Patrick and Daniel are former campers at Winona; Daniel is now a counselor. I live with my husband Lee and family in Sudbury, MA. I am a school nurse for middle and high school students at the Northshore Education Consortium in Massachusetts. I am a member of the National Association of School Nurses and earned my Master's Degree in School Nurse Education in 2018. Also, I am a Certified Developmental Disabilities Nurse and the Secretary of the Massachusetts Chapter of the Developmental Disabilities Nurses Association.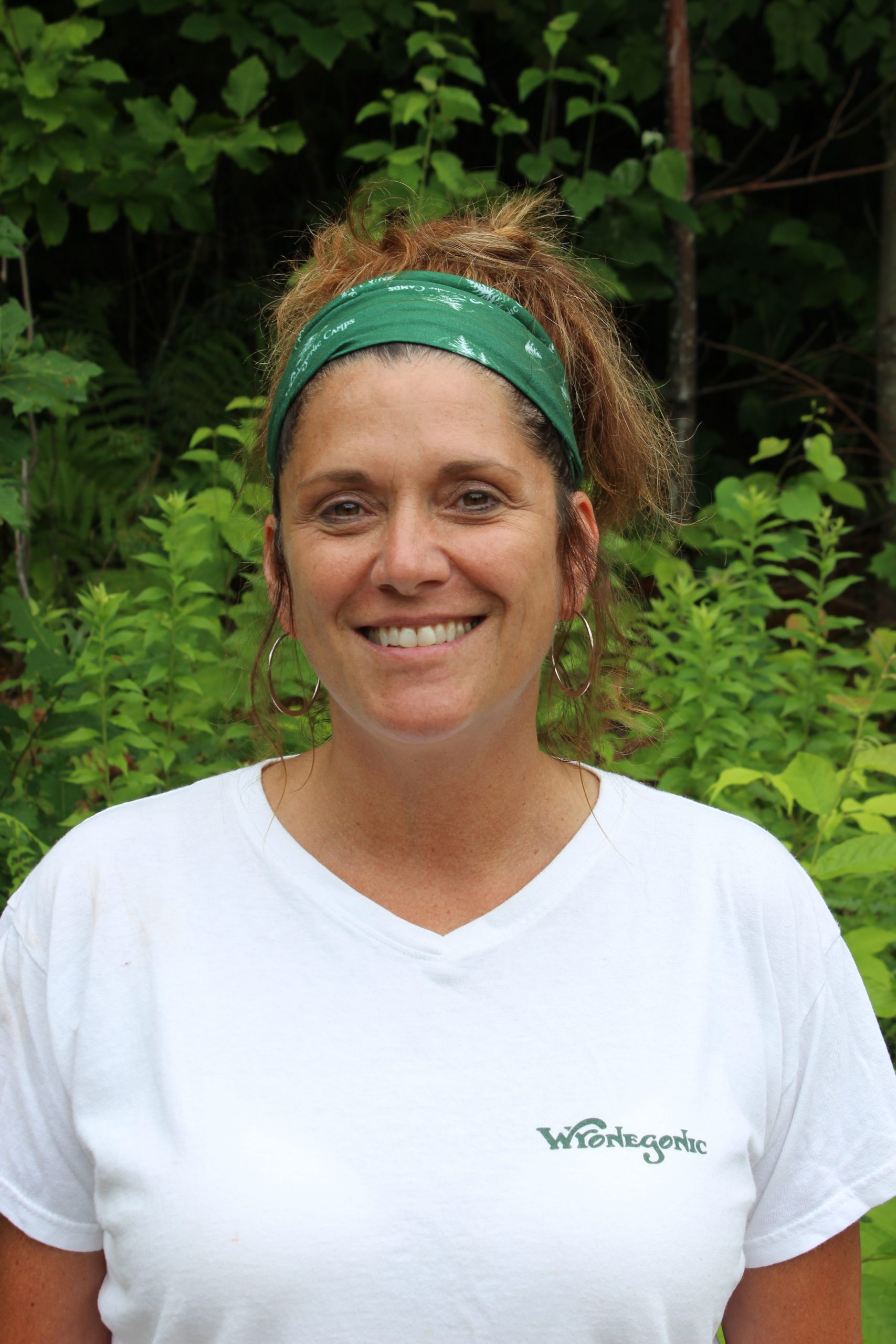 Lynda Savlen
RN
Hi, I'm Lynda Savlen, I started at Wyo 9 years ago to give my 2 daughters the chance to experience camp life and to challenge myself personally and professionally. My girls are in their 20's now and they still speak of camp often, and it is interwoven into the amazing young women they have become. I have worked in many areas of nursing, but found my true passion as a school nurse 17 years ago. I spend my downtime with family and friends at our house in Naples Maine. I look forward to meeting your campers and it is an honor to spend part of my summer caring for them at Wyo. Kiyi!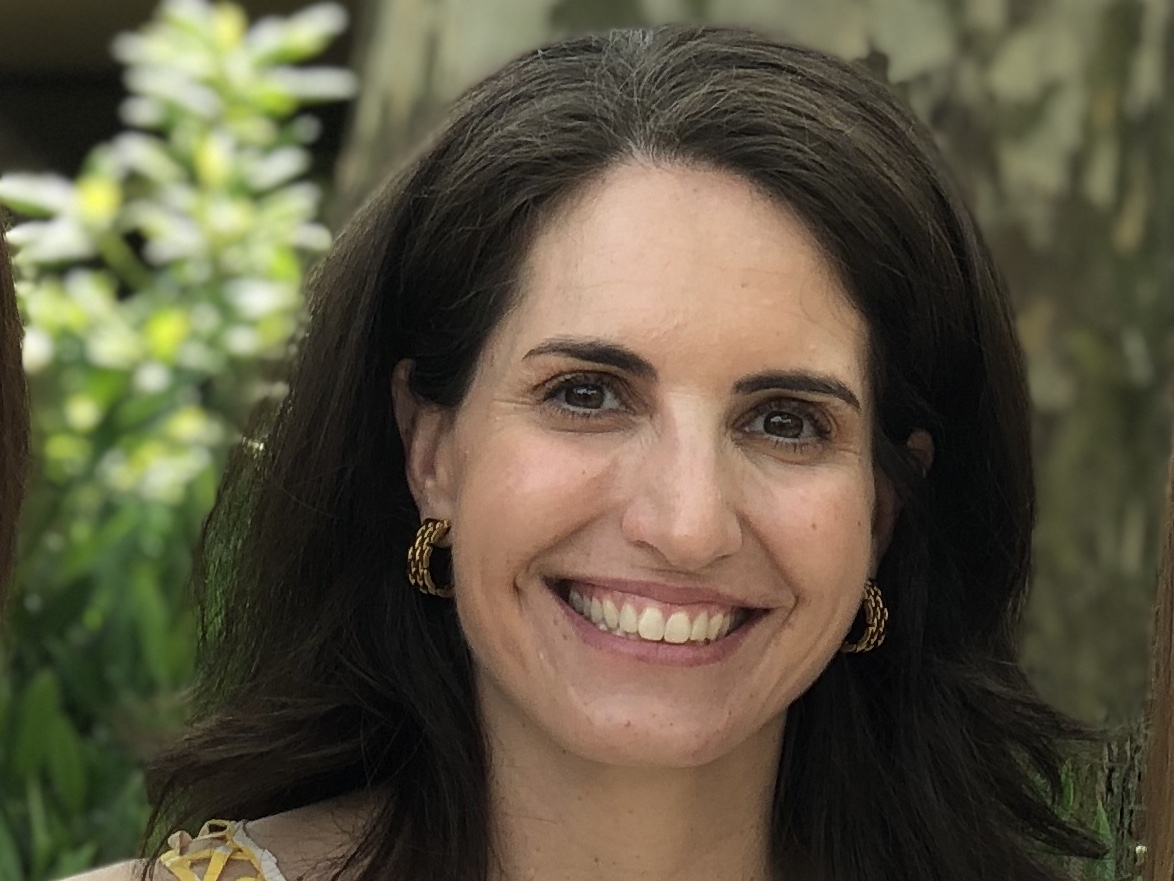 Lila Smith
RN
Kiyi! My name is Lila Smith; I am a nurse and a member of the Wyo Health Center staff. This will be my 4th summer working as one of the Wyo camp nurses, though I also spent three summers at Wyo as a junior and intermediate camper. Spending time on Moose Pond and sharing the traditions of Wyonegonic have been the highlights of my summers. I have three daughters who have also valued their time at Wyo and my son will be at Winona in senior this summer. My family and I live in Rye, NY and I am the nurse at School of the Holy Child in Rye.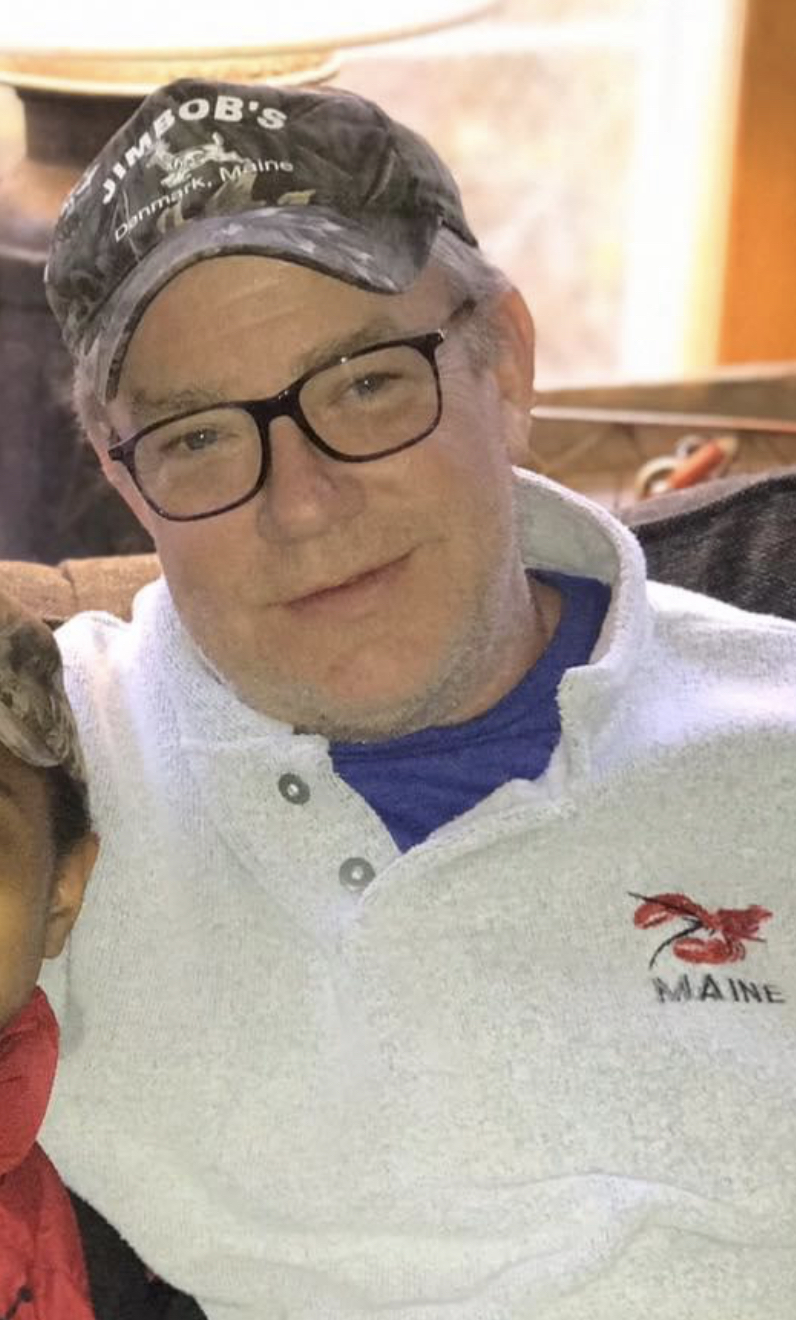 Keith Turpin
RN
This will be my first summer working at Wyonegonic as well as Winona Camps although I am no stranger to Moose Pond. Having spent my entire life vacationing on Moose Pond both camps never went unnoticed and I think what a wonderful opportunity this is. I live in South Orange, NJ but originally from Framingham, MA. I am a middle school nurse in my home town and have been working as a school nurse for 6 years. Prior to school nursing I spent many years working with children and adults with intellectual and developmental disabilities. My family and I enjoy a little cabin in the woods on weekends in upstate NY which is the closest substitute for Maine for us. I have a 9 year old son who has also spent his entire life on Moose Pond and it will be his first summer at the boys camp. Looking forward to a wonderful summer caring for the campers.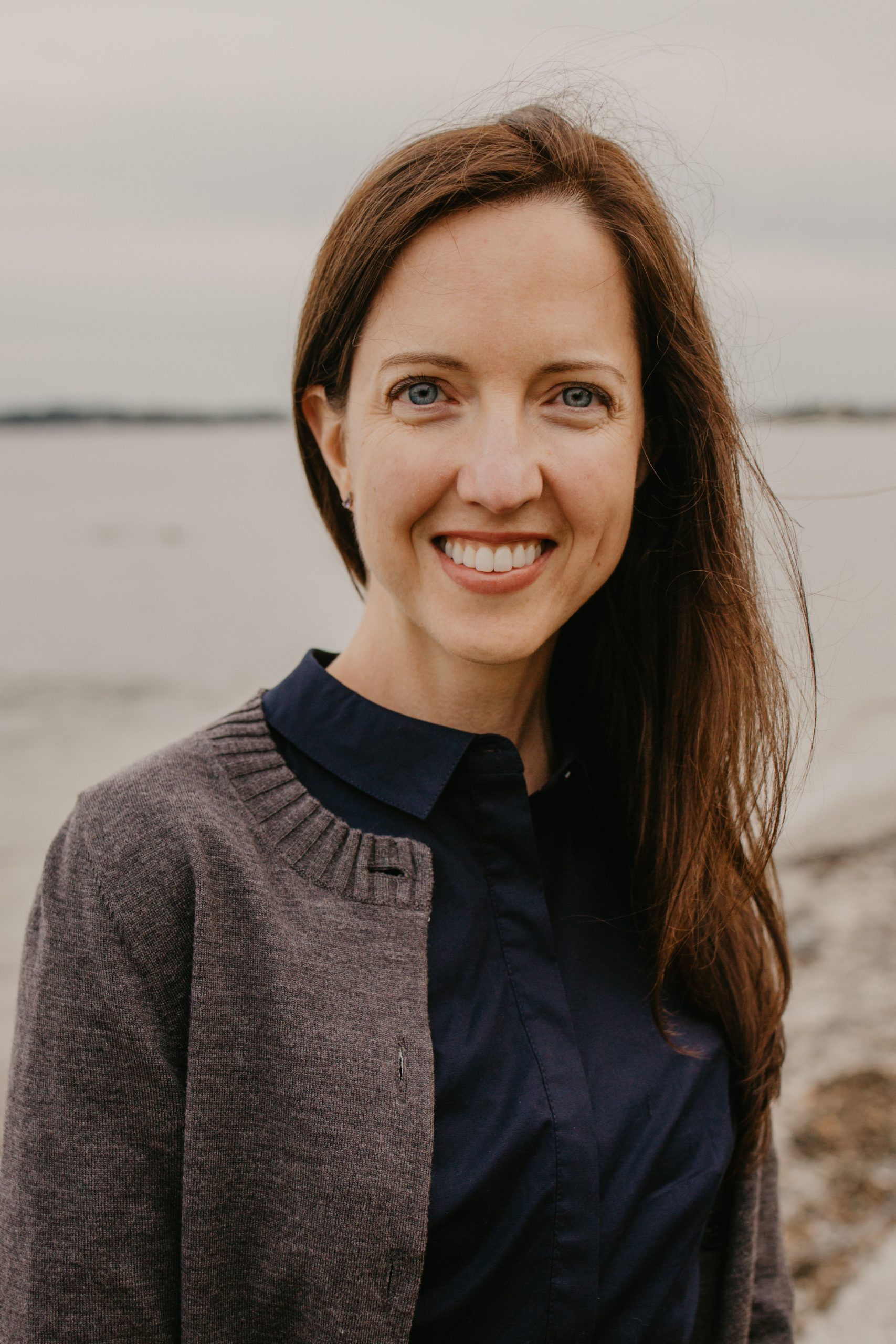 Justine Uhlenbrock
BSN, RN, MPH
Kiyi! I'm joining the Wyo team again this year for my third summer as a nurse, and my daughter Charlotte will be attending as a Junior camper. We missed Wyo so much last year and are over the moon about being able to return this summer. We have spent many hours this winter recounting our favorites, from sunsets on the dock to wild blueberry hiking trips to spiced oatmeal and green goddess dressing. In the rest of the year I'm usually a school nurse, but we moved recently from Massachusetts to my home state of Georgia, where I'll be starting a new adventure as a Family and Psych NP graduate student.