Camper Scholarship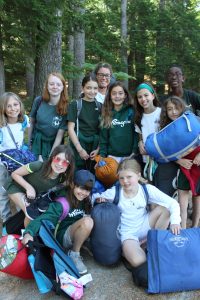 We strongly believe that all campers at Wyonegonic benefit from a diverse population. Scholarships help support Wyonegonic's interest to provide enriching experiences for girls that would not otherwise be able to attend camp. Your gift will help us reach out to additional campers who come from a challenging socioeconomic background.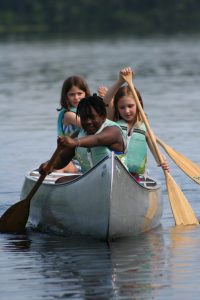 Each contribution adds to our annual fund that will be put in use this summer. Geographic, racial and cultural diversity all play a role in a successful summer at camp. We know the value of a summer at Wyonegonic and the important role camp can play in supporting youth struggling with the new normal that limits connection time with peers, interactive learning and access to 21st century community building life skills. In 2019 we offered full scholarships to five girls and partial assistance to an additional seventeen families. We invite you to help us reach our goal of offering assistance to 30 campers this summer.
Please click on the ACA logo below to make a tax deductible, credit card donation to the "Wyonegonic Camper Scholarship Fund" through the American Camp Association (ACA).
Or mail a check to the Wyonegonic office. Make the check payable to "ACA". Please write "Wyonegonic" in the lower left memo field and mail to:
Wyonegonic Camps
215 Wyonegonic Road
Denmark, ME 04022
Alternative Camper Scholarship Donation Opportunities
Please contact Steve Sudduth at the Camp Office at (207) 452-2051 or complete the form below for more information on these tax deductible types of gifts.