Book and Clothing
Wyonegonic — The First 100 Years ON SALE NOW!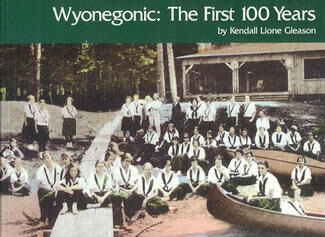 Enjoy the rich history of camp. Published in 2001, the Wyonegonic history book is a 128 page, soft-cover book that journeys through the camp's century-old history. The book features more than 250 photographs as well as excerpts from thousands of camp journals and newsletters. Kendall Lione Gleason (Wyo '68-'73) wrote and published the book. The book is an ideal holiday gift for anyone in your extended family who loves Wyonegonic. The current sale price for the book is $20 which includes shipping and handling. Please contact the Wyonegonic Office for ordering information.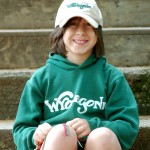 Amerasport – Official Outfitter:
Amerasport is Wyonegonic's official clothing outfitter – consider Wyonegonic clothing for gifts around holidays or birthdays. Show your Wyo pride by wearing a sweatshirt, fleece, hat or polo!
You may order through the Amerasport web site, their catalog, or by calling 800-786-9402.