Leadership Training
Wyonegonic offers three options in our multi-year Leadership Training Program: Counselor-in-Training, Assistant Counselor and Wilderness Trips. Many campers use this program as a stepping stone to become a staff member at Wyonegonic or for other experiences working with children.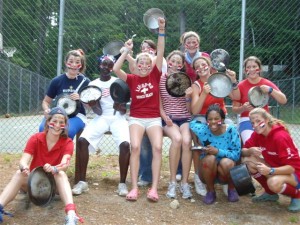 If you are invited to join the Leadership Training Program, you will be challenged, rewarded and surprised. You will gain valuable leadership skills that will lead you through many situations in your life, not just here at camp. Trainees will find themselves working closely with campers and staff and will witness things at camp from a different perspective. They will see how camp operates day to day and realize the importance of safety and good planning.
Please contact the Wyonegonic Office if you would like more information about these programs.