Support Staff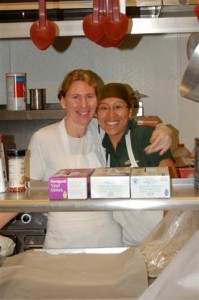 Support Staff are vital to camp operations. Support Staff take care of our facility and offer support to each unit and camp program. Schedules will vary depending on the specific job description. All Support Staff are welcome and encouraged to join in with camp activities and Evening Programs during their free time if they so desire.
There are surprisingly few "typical" days for the campers and counselors. Support Staff see more structure and routine to their day. They need to remain flexible to changes in schedule and assigned tasks. All support staff should to be ready to help out where needed to keep camp running smoothly.
Kitchen Assistants usually start one hour prior to the first camper breakfast. Food preparation for afternoon and evening meals will be done during the day. Mid-morning and mid-afternoon breaks are usually possible. Daily responsibilities end after clean up from the evening meal is complete and the kitchen is secured for the night.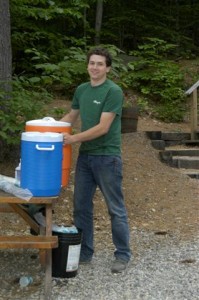 Sanitation Assistants typically start after breakfast. When duties are complete (usually mid-afternoon), sanitation assistants have free time for the rest of the day and are welcome to join camp activities. Each kitchen assistant will be assigned to the sanitation schedule one to two days per week.
Maintenance Staff begin work immediately after a breakfast meeting and continue throughout the day with a break for lunch and dinner. Work is complete when daily and assigned tasks are finished in the evening. When on camp property, maintenance staff are expected to remain on call for any emergencies or repairs.
Office Staff have an overlapping schedule to cover the office from 7:30 AM-7:30 PM.
Health Center Staff are covering the health center 24 hours per day on a rotating schedule.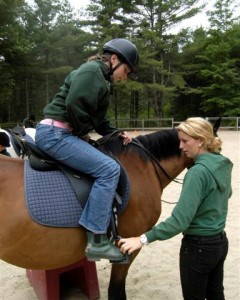 Pooh Corner staff schedules are dictated by the needs of the staff children they care for and their parents schedules. Morning, afternoon and evening shifts are all needed. Schedules are very similar to those of the cabin counselors.
Horseback Riding Staff schedules revolve around the daily program of the five activity periods and the caring for the horses and stables. The day starts by feeding the horses and prepping them for the daily lessons. Riding staff have a break for lunch, rest hour and dinner. Riding staff often use rest hour and evenings to plan lessons or special events like the horse show or gymkhana.