Facility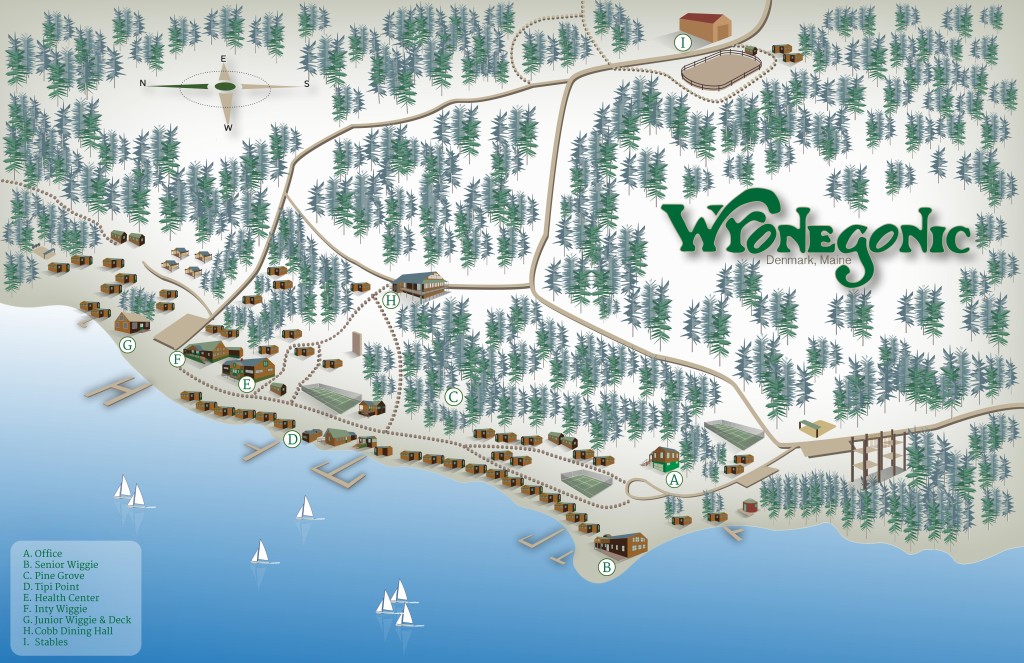 Wyonegonic is located in the southwestern mountains of Maine on Moose Pond. Camp property has over 700 acres of pine forest with extensive lake frontage on ten mile long Moose Pond. Moose Pond is an exceptional body of water for swimming and boating. Wyonegonic has two separate waterfront areas and multiple docks for boating activities.
We have three self-contained camps for unit living; Junior, Intermediate and Senior. Each unit has cabins, bathroom & shower facilities and a main lodge building called a "Wiggie". Wiggies are indoor gathering places for evenings and rainy days. Each unit eats at the Cobb Dining Hall, a beautiful timber frame building constructed in 2001.
Wyonegonic is located one hour west of Portland and three hours north of Boston. Our proximity to the White Mountains of New Hampshire and the Maine lakes and rivers offers incredible hiking & boating opportunities.