Be Brave… Send Your Daughter To Summer Camp!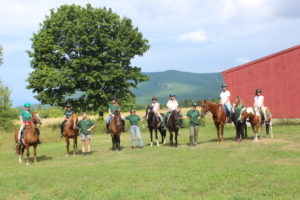 The summer sleep –away camp experience lasts a lifetime. With all the challenges and confusion that the world presents our young people today, it is without a doubt that summers spent at a camp during the formative years of a child's development are instrumental in shaping character, self-worth and sense of social responsibility. In girls' camps, particularly, being part of a summer community promotes a strong sense of sisterhood and solid bonds. Given all the challenges our young women face, the summer camp experience for them focuses on teamwork, awareness of others and dedication to the group's success. It is about being part of something bigger than oneself.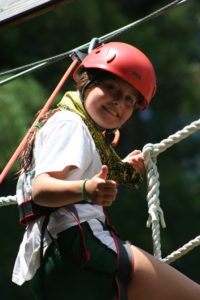 Often today, children are not given the opportunity to succeed outside of rigid school and extra-curricular activity schedules. To give a child choice is monumental when mostly, our schedules tend to predetermine choice. Often we have our children on a treadmill in which time moves at a rapid pace which often does not allow for self-reflection. It requires bravery and trust by parents to choose summer camp for their daughter. At camp, time slows down and joy exists in the here and the now. The day the camper arrives at camp she fully owns her experience. It is not fabricated or manipulated by parents or advisers. Because it is her experience, she is in control. Campers are encouraged to be do-ers and not spectators.
The camp experience allows girls to be themselves. They are removed from the daily competition often found behind the walls of school. Living in rustic communities and being unplugged from a variety of devices give young girls the chance to develop their identities through the successes, the failures and reflection that occur at camp. They independently accomplish small and large tasks every day at camp. A sense of independence slowly develops and with this new sense of independence comes an even stronger sense of empowerment. We want our daughters to grow into strong women. Summer camp has a magical way of giving campers what they need especially during the tender 'tween-age' years.
What are some things you can expect from your daughter upon her return from camp?
An Unlimited Library of Camp Songs
A Greater Appreciation of Stewardship for the Outdoors and the Environment
A Need to be Unplugged
A Strong Sense of Connection to Others
A Greater Sense of Empathy Learned Through Living with Others
A Greater Understanding of Self
A Sense of Tradition and Spirit
A Daughter who has Matured and Gained Independence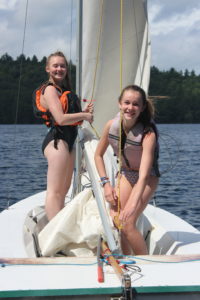 Of all the activities you might choose for your daughter's summer, consider the value of a sleep-away summer camp experience. Summer camps have been partnering with parents in educating children for well over 100 years. Girls have been packing their trunks and returning to their camp for decades. Their camps are second homes, their own communities, and very much the souls of the persons our girls become. Camps are places where girls create their best selves.
Be brave and find a camp that allows your daughter to experience her childhood fully and to develop into a confident, independent, problem-solving young woman. She will giggle by the campfire with friends, spend summer days under the sun, and develop lifelong skills in activities and in cabin life. Most importantly, she will come to understand her potential and the difference that she can make in our world.
Whit Ryan, Wyonegonic 1998-2018
Whitney Ryan is Director of Staff Recruitment and Leadership Training at Wyonegonic. She frequently speaks on girls and women's' issues and teaches Community Living Skills classes for girls at Rumsey Hall School in Washington, CT. She is a lifelong educator of girls in residential camp environments. – This article was printed in the Greenwich Sentinel News, March 2018.