When our Millennial-aged staff were young children there was a popular animated movie called Toy Story. My post collegiate-aged daughter loved Toy Story at age 3 and 20+ years later probably still does. Buzz Lightyear was going "to infinity and beyond!" He was literally going to launch into orbit. Those of us who were parents of young children at the time got the message. Cool story! Let's consider the definition a bit deeper. Launch can be defined as to set into motion; spring forward or initiate. Sounds like camp to me!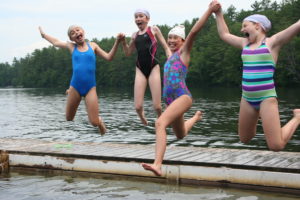 As Tom Holland the outgoing CEO of the American Camp Association alluded to in his opening address at our recent ACA-New England Conference in Manchester, NH, and I paraphrase, "Camp is more than a pinnacle moment but a Launch Pad for the life journey."
We often tell our millennial generation staff on any given summer orientation that they are about to start the most challenging yet rewarding job of their lives. Perhaps that is too much of the pinnacle moment mindset. As young adults they are still in the early stages of embarking into the life journey and camp is the perfect Launch Pad.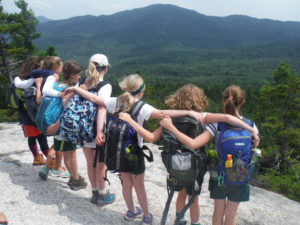 Camp initiates community building, communication, teamwork and empathy. We set into motion a future of self-confidence, self-worth and self-reliance. We can provide the baseline to spring a young adult forward readily equipped with important life skills.
We know that how we train and influence our staff is our most effective way to broaden the reach and impact our campers. How many young adults and children can we affect this summer within our ACA New England member camps, our greater camp community and aligned partners in youth development? How many Buzz Lightyear's can we assist to find the bravery, grit and determination to embrace the next step in the life journey?
You can do the math! Happy Launching.
Steve Sudduth
Co-Owner/Co-Director Wyonegonic Camps