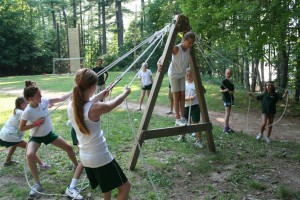 Undoubtedly, your daughter arrived home from her summer at camp with a trunkful of memories and a backpack full of stories about cabin life, activities and camping trips. She probably showed you her patches and certificates demonstrating her achievement and successes in program areas. In a way, that is a report card of your daughter's summer. We suggest you will find the real measure of your daughter's experience at camp does not manifest itself until much later in the school year.
Of course, it is important to learn the skills of camp. Learning the J-stroke to solo a canoe in a straight line across the lake, passing American Red Cross swim levels, and earning their way into the Bull's Eye Club are all examples of skills that kids learn at camp. However, the real benefits go far beyond measure and earning grades.
Campers learn compassion and empathy, practice courage and communication, develop independence and resilience, and become better decision makers. How do we measure this? It takes time and patience as a parent to wait and watch.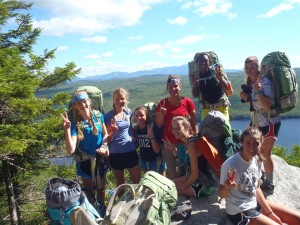 We hope you will observe your daughter navigate her responsibilities and manage her relationships in a healthy manner during the school year. She may exhibit more confidence, show added passion, demonstrate better understanding of her capabilities and be eager to make a difference in her community. She learned many of these traits at summer camp where she lived in a shared space with peer and counselors who were positive role models.
You hear much at your daughter's school about 21st century skill development. The four Cs educators focus on instilling in children are Communication, Collaboration, Creativity and Critical Thinking and Innovative Problem Solving. Your daughter had extensive practice in developing these skills during the summer, as they are intertwined in the daily lives of kids living away from home in a summer camp community. The American Camp Association (ACA) has recently joined P21 to support 21st Century Learning. The addition of ACA to P21 adds a "crucial out-of school-learning perspective".
So, what about that report card and how does summer camp help to prepare your daughter for what comes next? ACA New England and their member camps are proud to partner with parents and schools to help kids build a combination of skills to help them navigate life. This article shares their thoughts on how camps teach kids to navigate life.
As you complete Back to School preparations, know that your daughter is better prepared for Back to School living because of her summer camp experience. She indeed is on her way to earning an A!
Whit Ryan, Director of Staff Recruitment and Leadership Development