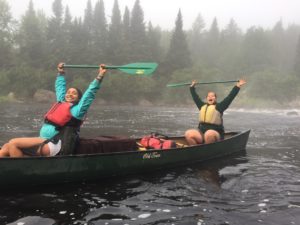 When you think you can't take another step; turns out you can. And another, and another, and another. The mountains teach you that summits are achieved only by setting smaller goals along the way. Sometimes it really is one step at a time.
Chocolate cake tastes so much better when you planned it, carried it, and baked it yourself. Rewards are sweeter when you put the work in to achieve them.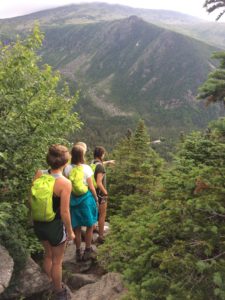 Go with the flow of the rhythms of nature. It might be hard to break camp at 4am but the glassy lake at dawn is worth it. When we open all our senses to the resources around us, we can use them to create our own magic.
When things are coming at you too fast and you feel your control slipping, eddy out and regroup. The eddy, the sabbath, the mental health day; taking a break can help you put it all in perspective.
Stop and scout! When the trail gets narrow, when the rips take an unexpected turn, stop and scout your path forward. Sure, you'll have to make decisions in the moment, but going in with a plan sets you up for success.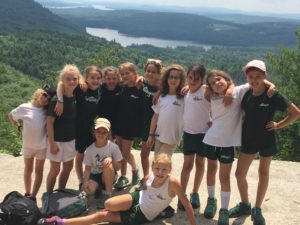 It actually is all about teamwork. Ever tried to carry a canoe by yourself? Sure you can do it, but sharing the load with a friend is what turns the grind into an adventure. Build your tribe – you'll need them as you go through this crazy life.
And don't forget; the woods are all around you. Go find yourself a shady tree, a tiny stream, a single dandelion peeking up through the crack in the sidewalk.
Katie Brown, Wyonegonic Trip Leader and past Unit Director