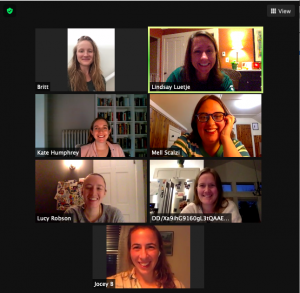 Look who I hung out with recently…CITs 2003!!
Thanks to Kate Humphrey for organizing–what a great mini-reunion! I have so many memories and so much pride for the women they have become that it's difficult to describe, but it's gotten me thinking…
There's a lot to be grumpy about right now, true. I'm trying to take a moments to reflect and be grateful. One thing I appreciate, now more than ever, are the ties that bind. Wyonegonic has given me so much to be thankful for during truly stressful and challenging moments of my life:
When questioning my career path, I retreated to the office (remember when the office was in the Senior Wiggie?!) to consult my mentor and plan next steps. When strong women lift other women up, good things happen. I'm right where I need and want to be.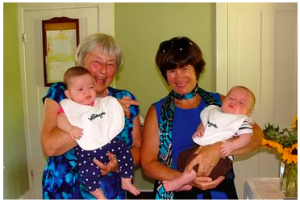 When our twins were born, I struggled with the reality of returning to my "work kids" only to leave my own children. Carol and Jill came to our house to snuggle cute babies, and theirs were the first voices who said, "Good for you,". Until that visit, I had heard sentiments of commiseration and sympathy, but it was the voices of Wyo women who encouraged me to "lean in". Katie Brown assured me, "You will be a better mother because you are a teacher, and you will be a better teacher because you are now a mother, " and she was right.
And when feeling totally depleted after a difficult spring of meeting the needs of many as Dean of Students at a middle school here in rural Maine all while supporting my own children through 1st grade, the shores and my friends welcomed me with open arms, canoes and campfires. I had time and space to reflect, rejuvenate and even rejoice. Such pride and contentment I felt while watching my daughter make and sail her very own Candlenight boat.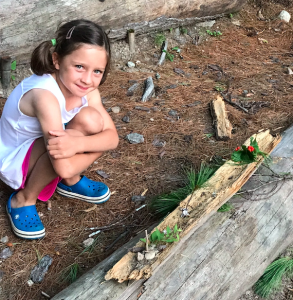 I first arrived on the shores of Moose Pond 25 years ago and in that time, Wyo has given me experiences like meeting my very first camper at age 9, watching her be a leader in Junior, Inty and Senior camps, guiding 12 incredible and diverse girls through the Moose River Bow, coaching some as they became counselors and watching their adult lives unfold. And that's just with this one CIT group of "mine"! These are precious threads that weave us together and keep us connected, no matter time nor distance.
I've enjoyed years of discovering the beauty that is Wyo, sharing that with my campers, CITs/AC, counselors, friends and family, and now we have a chance to help preserve that experience for others. If you are as thankful as I, please consider making a donation so that future generations will know these same values and connections. Visit the Giving section of Wyonegonic's website for information on how to contribute.
#thankfulforkiyi #summerpatternsgrow
Lindsay Conny Luetje Wyo 96,98-08