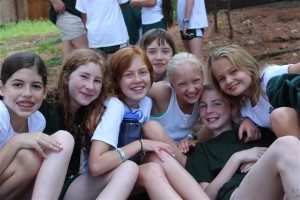 Camp takes us through the mystical journey of living without "necessary'' electronics including smartphones, media, curling irons, etc. for a minimum of three and a half weeks. For any average girl, two thoughts may pass through your mind: How am I going to live? Is this legal? Well, to live, you breathe in and out, and yes, it's legal. For me, being a bit spoiled in my parents' eyes, I was also concerned being the high tech girl that I am. At Wyo I found that letting go of real non-essentials was relaxing and peaceful. I saw how much time we human beings spend on the magical touchy screen. I personally miss this no tech experience because at my school everything is surrounded by technology. That is one of the many reasons I wait for camp to come around, to cleanse myself of the magical screen.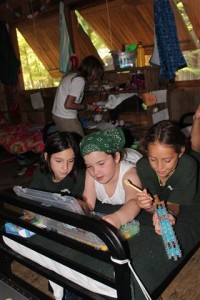 Wyo has given me the experiences and memories to last a lifetime. When I first came to Wyo, they told me camp friends are different from home friends in an amazing way and they were right! We have the chance to spend all day, every day together, without a care in the world. With my home friends, it takes a while to get close because we don't get to spend a whole camp session together. So, it takes longer at home to make friends and build close relationships. At Wyo, it is easy to establish close relationships when spending so much time together, and I know that these friendships will last summer after summer.
Something really cool about living in a cabin is that you get to spend time with girls who end up feeling like your sisters. In my case, this was a revolutionary experience, since I am an only child. As an only child, I don't have any idea of what the bond is like between sisters, but Wyo gave me the chance to experience this. The feeling of knowing that you are close to someone a few states way or even on a different continent is amazing. This sisterly bond has taught me so much, how to have each other's backs whenever and how to deal with sharing space.
Bella – current Wyonegonic camper