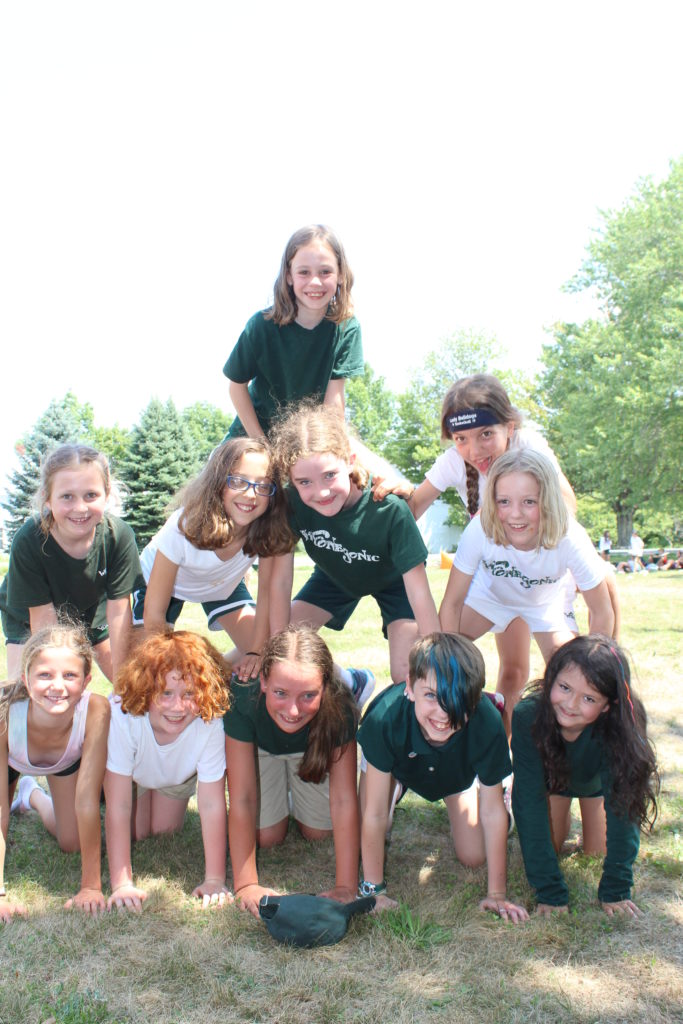 My twin daughters completed their first season in Junior Camp last summer. Prior to sending them to Wyo, my husband and I felt like we had done our research. We had visited camp the summer before. We had read books like Michael Thompson's Homesick and Happy and were believers in what camp would do for our girls in terms of independence and building confidence. Knowing what we wanted the girls to get out of camp, it was no surprise how much they had changed when we came to visit mid-session. They were keeping track of their schedule and had already lost and figured out how to find various items. They took us to the Cobb and loved knowing more than we did about how something worked. I knew that Wyo would be instrumental in helping my girls be motivated and present in their day to day lives. Ninety percent of the time I would say we have easy going, happy girls that love to learn and want to be a positive force in the world. Their experiences at Wyo last summer helped solidify and grow these traits just like the brochures and books said it would.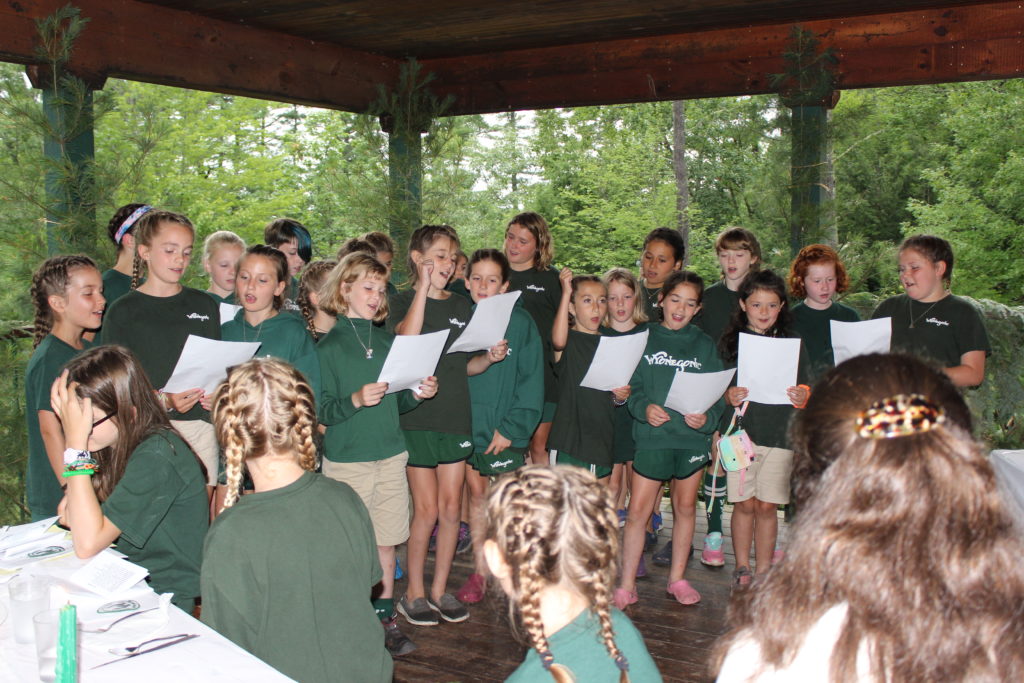 As I said 90% of the time our girls face the day with grace and confidence. However, our daughters also face issues that are hard to write about in glossy brochures. I want to address the other 10% of days when they come home from school not full of smiles and spilling over with stories that reflect their strength and confidence. In our fast-paced world of social media, girls are getting caught up in social hierarchies earlier and earlier. We started seeing an increase in "friend drama" in the first grade. Our daughters came home with so many questions and were confused about how to be a good friend in school. Suddenly the tools we had given them, that friendships happen when you include everyone and be kind, were not always working anymore. Truly our school is a sweet and thoughtful community and 90% of the days our conversations are age appropriate, positive, silly, and fun. However, those other 10% of days are hard. Days when it is clear that "belonging" is really important. Where my girls feel on the outside of the group. They feel guilty when they knew someone else was on the outside and was glad it wasn't them. This part of raising girls was more complex than I ever imagined it would be when I first held my daughters in my arms 9 years ago. As a parent I was so surprised that I would have to deal with the tricky world of girl relationships much earlier than I thought.
When the school year kicked in this fall I discovered an unexpected gift from Wyo that was not published in any of the literature. Wyo has given my daughters a place to belong even though the canoes are stored for the winter, and the lake is starting to ice over. I didn't expect camp would help with the 10% of hard days where my well-adjusted positive girls were simply having a rough time and their circle of friends at home didn't feel safe and supportive. Since leaving Moose Pond in August, Wyo has held them up as tall and sturdy as the pines surrounding the Grove. On hard days, both girls have found comfort by telling me a story about a friend from camp. This reminded them of a larger circle and they were ok. They have a community where they always feel like they belong. They have treasured letters from friends. A poster hangs on their bedroom wall of every face that was part of camp last summer. They see themselves there too; they belong. This scaffold has given them strength and resilience they need to be a good friend and stand tall when they sometimes feel alone. Yes, Wyo was a place of positive growth last summer, but it continues to provide refuge and comfort even though the summer has long passed. That sense of belonging was woven into every song they learned, every night they were sung to sleep by a counselor, every adventure they experienced, and every friend they made.
As parents trying to raise girls who have positive and supportive friendships we are so grateful for the expected and unexpected gifts that Wyo has given to our girls.
Amy Newbold – Wyonegonic parent 2018 and 2019
Book I liked: No More Mean Girls: The Secret to Raising Strong, Confident and Compassionate Girls by Katie Hurley